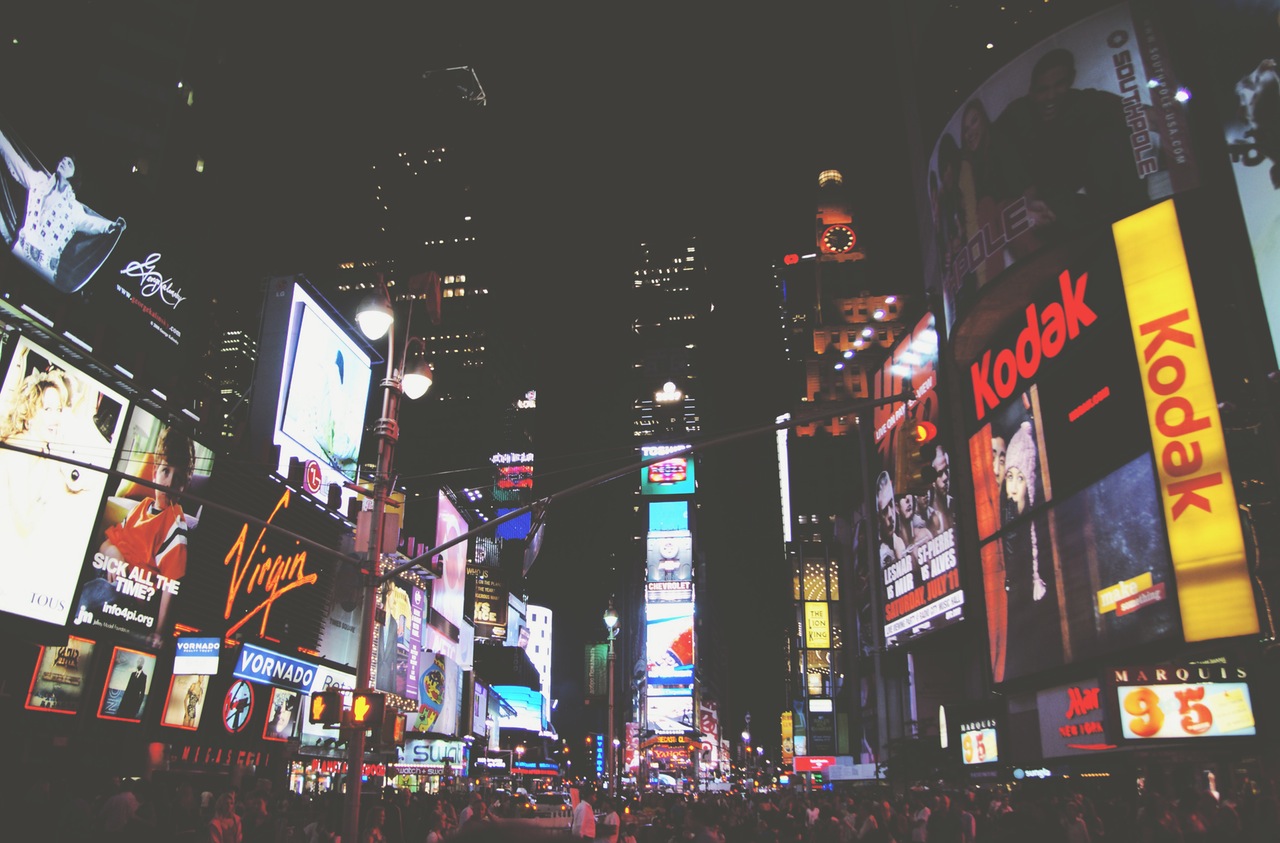 Top Marketing Mistakes Your Business Might Be Making
Posted by

Categories

Be Seen

Date

March 1, 2017
MARKETING FOR TODAY'S SUCCESS
Nobody knows how good your product or service is until after the sale. Before they buy, they only know how good your marketing is. -Allen Dib
This quote cannot be truer. You can have the best product in the world yet if people do not know about it, then you are dead in the water.
Most businesses fall into the same traps when it comes to marketing, and I am here to help you before it is too late.
Now, most of what I will be covering isn't new, and I did not come up with these ideas or practices. They are not groundbreaking or revolutionary but it is simple, actionable, and if fixed, can tremendously help your marketing efforts.
I have combed through an incredible amount of research learning and developing my knowledge to give back to you.
You are not tracking your results!
Most businesses market on a whim. They will throw out a few posts on social media, maybe a random email here and there, or maybe they are paying for PPC (Pay Per Click), but they hardly track what is working and what isn't.
Why spend money or your time on marketing your website if it is not working. You want to be spending your time on marketing that works, and the only way to know what works is to by tracking and analytics.
Ways to track
The most widely used to monitor your website's visitors. Find out where they are coming from, what page they landed on, age, gender, how long they were on your page and so much more. Social Media
Facebook, Twitter, Instagram, Google Plus and more allows you to see some pretty important stats from your posts. This helps you by showing you what kind of posts you are creating are effective and which aren't.
Email Marketing
If you are using an email marketing platform, there should be statistics you can view such as open rate, bounce rate, clicks, and more. Keep A Marketing Log
Think of this as a journal, but for your marketing. First, create a strategy and then write down what you are doing along with the results. Not only will this help you, but it can help anyone in your organization should you delegate marketing to one of your employees.
You are too broad
Newer businesses miss this mark the most. What I mean by marketing too broad is that they try to sell to everyone.
When I bring this up to businesses during my consultations with them, I tend to get the reply, "Marketing to everyone would be great since it would give you more opportunities, right?"
The fact of the matter is that it means you are targeting no one. When you run
your marketing campaigns trying to make every part of the spectrum happy, you are not making that ad speak to anyone and invoke that emotion that gets people to click the link. You also start to lose the specialness of your business.
Find a niche and dominate it. For example, take my business at PlansYet. We technically offer our design and marketing services to anyone and everyone, but we are targeting local businesses of Arizona that offer residents something to do. That is our niche, and that is whom we want to bring value too.
Once you dominate the niche, move on to the next one, and the next, and the next. You get the idea.
If you are having trouble selecting a niche, think about who your ideal customer is and whom you like to work with the most. If you need help with this, I may be able to help you.
You are Only Focusing On Attracting New Customers
We get so caught up and focused on trying to bring in new customers that we can forget about our existing customers.
It is a fact; it is so much cheaper to retain a customer than it is to bring in a new customer. If you think about it, you have already spent the money or time to send them in so anything you do after to keep them coming back should be mostly profit for your business.
A simple way to keep customers coming back is through Email Marketing. When looking for an email marketing provider, one of the most important features to have is automation. This allows you to take a few hours creating your email series to be sent out to your subscribers periodically.
An example would be a person subscribes to your site, they get an introductory thank you email. A week later, the next email is fired off with some information. Three days later, a follow-up is sent out. Another week later, a promo code is sent out. You have already created these emails, so you are now focusing on the business.
You do not want every email to be an offer to buy from your business!
If every email you send out is an offer, you are now considered spam by the end user. Instead, add value by giving your subscribers helpful tips, suggestions, or education on something related to your business.
You believe That Marketing Is Just Another Expense
If you are not marketing with a purpose and making the mistakes I have discussed then yes, marketing is just an expense.
If you are following the right things, learning from mistakes and growing, then marketing is an investment in your business. Would you believe me that if the marketing you were doing works, you would not need a marketing budget?
Marketing is an incredibly important part of your business success. Don't lose focus and only rely on an unreliable word of mouth strategy.
—
Now that you have read through this think about what you have done with your marketing thus far. Have you fallen into these traps? It is perfectly fine since you have time to learn and adjust.
Start using the tips I have provided and start growing your online presence.