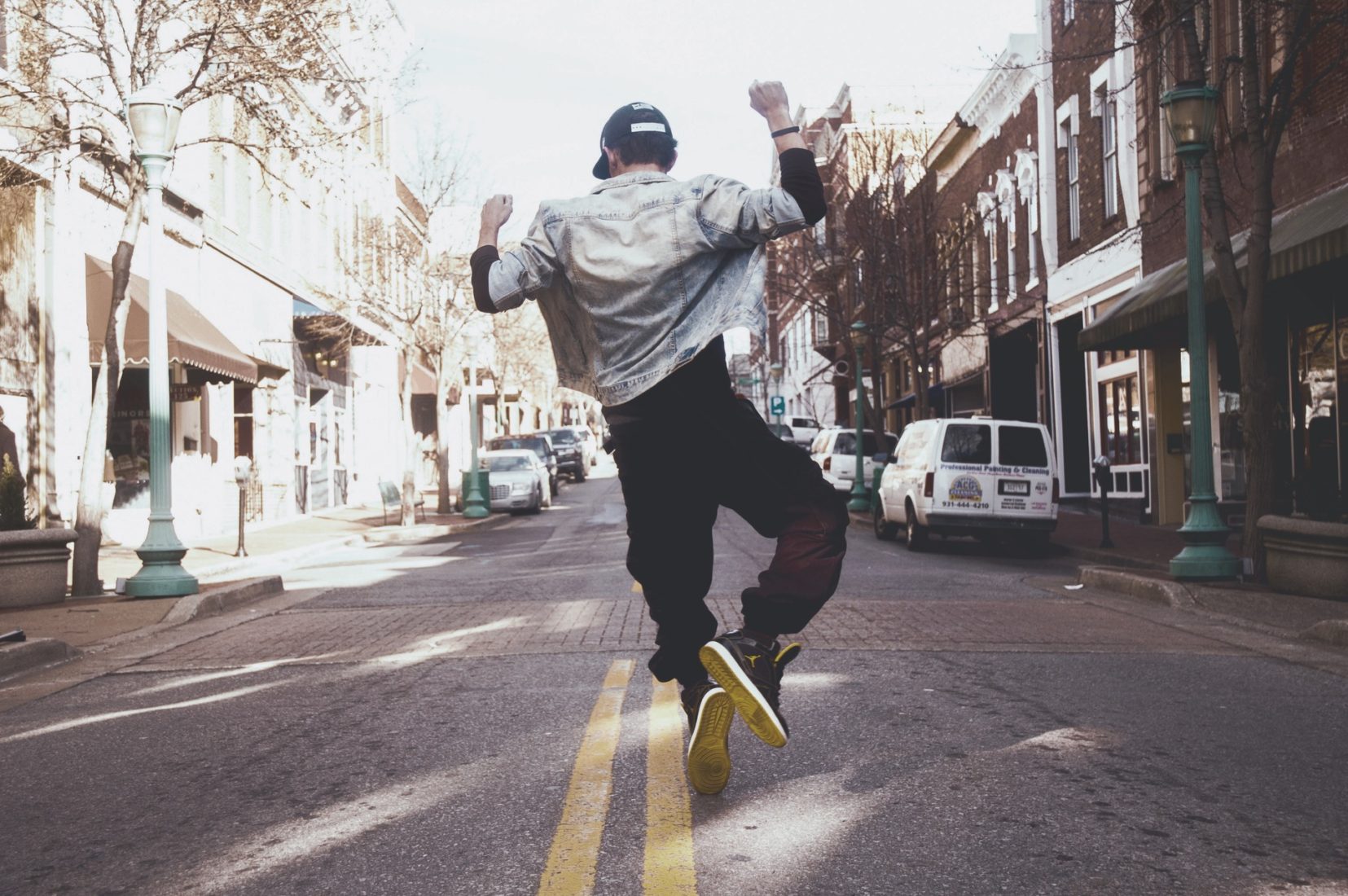 Ultimate Facebook Ads Checklist
Facebook Ads are becoming more and more popular, and there's a ton of money to be earned..or lost. Face it; Facebook knows everything about you virtually. As a business owner with a product or service, this is great. L
Because Facebook knows so much about a person, this means that you can fine-tune your targeting to your exact target audience or niche. This is HUGE! Goodbye is the day of television ads hoping to get across to your demographic and hello is the future.
However, on a serious note, if you like this information and want to add your email to our list to get more, please add your email below.
Now onto the Ultimate Facebook Checklist
#1 ~ Figure out your objective
Facebook lets you choose the objective you are trying to achieve through your ad which is great. It works to make the biggest bang for your buck, but you have to know what your goals are. Let me go over each of the objectives and why you might want to choose it.
Goal – I want more people to know about my business
Brand Awareness
Reach people more likely to pay attention to your ads and increase awareness for your brand. This is good if you are just trying to get your brand top of mind. I usually don't recommend this option for most small businesses though.
Reach
Reach people more likely to pay attention to your ads and increase awareness for your brand. Think of this one like a TV ad.
Engagement
Get people to like, comment, share, and click on your ad. You are just trying to get anything and everything. Not very accurate but ideal for getting a conversation started. You can also use this to focus on getting page likes for your business page.
Goal – I want to find customers
Conversions
Get people to take valuable actions on your website or app, such as adding payment info or making a purchase. Use the Facebook pixel or app events to track and measure conversions. This objective is one of our favorites.
Pro tip – Many people we have worked with set the conversion to get to the checkout screen. While this is great, people do not always check out, so you are paying more for less. Instead, change it to the payment confirmation screen!
Lead Generation
This one is pretty straightforward. Run ads to get new lead signups through a signup form. This form can be on your website, or you can create a form landing page using Facebook's quick builder. This might be useful if you are offering some exclusive deal and you want to use the deal to get emails on your subscriber list.
App Installs
This objective is straightforward as well. Send people to the app store to download/purchase your app!
Video Views
Promote videos that show behind-the-scenes footage, product launches or customer stories to raise awareness about your brand. If you are running this type of ad, test different video lengths. We have seen the best success with clips between 10-20 seconds, but every industry is different.
Product catalog sales
Create ads that automatically show products from your product catalog based on your target audience. To do this, you do have to create a product catalog first. You can do that here.
Store Visits
Driving people to a store, restaurant, dealership or another place of business is an important marketing objective for any business with physical locations. It lets you target people that are within a certain radius from your business. You can pick the best times too!
That was just a high-level overview so you can understand what works best for your business. The first step is to figure out what you want to accomplish out of running the ad and then choosing the appropriate objective based on that goal.
#2 ~ Audience Size
Choosing your audience size is crucial. You do not want to do too little where there's not much room to convert, and you do not want to do too much where you are trying to catch fish in an ocean with a small net.
Creating Similar Audience in Facebook is incredible. Upload your email list to Facebook, and they will target similar users that match the customer is on your email list. If you are doing a similar audience or warm leads, we recommend doing a smaller audience size of less than a million.
If you are choosing your targeting, keep it under 2.5 million and above 750,000.
These are our suggestions, but please test your ads with different audience sizes. What works for us may not always work for you. We are going over what we use with most of our clients.
#3 ~ Targeting
This is to each their own. You can choose almost anything for interests, behaviors, job titles and more. We like to be pretty general in our initial target audience and then modify the must also match to be a little more specific.
For those not that familiar with it here's an example. You can target people that label themselves small business owners, label themselves self-employed, like entrepreneurship, like WordPress, or like Gary Vaynerchuk. For the must match, we will put has a higher than average Facebook Ads spend The must also match is the AND. So many of those but anyone that matches the initial audience has to have a higher than average Facebook Ads spend.
To recap, make sure you set your audience and have at least 1-3 must also match audiences.
#4 ~ Images
Images are huge and make the difference between success and failure. It is more important than the ad copy you have and what objective you choose.
The biggest take away I want you to take from this section is TEST.
Test different images in your ads. You can do six different images in a single post and Facebook will figure out which one works best with the audience/objective you choose. You will want to try stock photos and pictures you have taken.
A great resource for stock photos that are free is Pexels.Com.
On Instagram, photos showing faces get 38% more Likes than photos not showing faces. It may be a good idea to choose a few photos that include someone's face in it to test engagement rates.
High-Quality Only!
You will want to use high-quality images that look good in any size. Pixelated, super small, or poorly shot photos will hurt you and turn your ad into a waste of money.
#5 ~ Length to run your ads for and how much to spend
At a bare minimum, you need to run it for three days. This will give you accurate data to see whether or not this ad will be effective with a good bang for your buck
We see so often that people will run an ad for a few hours, not see what they are looking for and then immediately stop it to create a new ad. Not only is this hurting your sales, but it also destroys your data. You cannot accurately depict which ads work and which don't work with your ad sets.
To recap, be patient.
In regards to spend, we recommend $10 a day when you are first running your ads. After the three day mark and you are seeing success, then you can scale it up to see results.
As a rule of thumb, don't increase your adspend by more than 50% per day.

#6 ~ Ad Placement
Ah, ad placement. This is so forgotten because, by default, it is checked to use everything – All Devices, Facebook Feeds, Facebook Instant Articles, Facebook In-Stream Videos (if eligible), Facebook Right Column, Instagram Video, Instagram Stories, and Audience Network.
It depends on my goal whether I want to keep All devices selected or I want to do mobile over desktop.
I like to disable Facebook Right Column for the fact that not much traffic is generated from there yet you will get hit a ton of impressions.
I also disable Audience Network. You will receive a ton of clicks and traffic, but it is all essentially junk. Test this and see what works for you, however.
Instagram! I am still debating this one. I do receive quite a bit of like from using this network source however it does cost more to get clicks for my conversion goals. Lately, I have been keeping this disabled, but I may come back to it. If you are using some pretty impressive images, this might be a good one to test out for your business.
Let's recap this in a bite-size chunk for you!
One ~ Figure out your objective
Ask yourself what you want to accomplish with the ad.
Choose the right ad objective to achieve that goal.
Use your Facebook Pixel.
2 ~ Audience size
If using similar audience use an audience size less than 1 million
If you are using regular targeting use an audience size of 750,000 – 2.5 million.
Test!
Three ~ Targeting
Choose a target audience that matches your actual preferred customers or niche
Target interests and behaviors.
Set your target audience with a must also match (AND)
4 ~ Images
Images will make or break your ads.
Use up to 6 images per ad to understand which image types work best.
At least use one image with faces as it increases engagement.
Use a mix of stock photos and your photos.
Ensure there the text is taking up less than 20% of the image.
5 ~ Length to run your ads for and how much to spend
Run your ads for a minimum of 3 days.
Spend at least $10 a day.
Be patient
Increase ad spends by no more than 50% of your current spend per day.
Six ~ Ad Placement
Test, test test.
Keep your ad objective in mind.
Disable right column
Disable audience networks
Be cautious of Instagram. Test, test, test!
That is the checklist. We hope you liked it and will keep it top of mind when running your ads.
Don't be fooled by some of these seminars promising to teach you how to run Facebook ads. They barely cover this stuff or anything. They will just tell you how successful they are and how much money you can make for paying them to see more!
Subscribe if you would like to see more stuff like this!