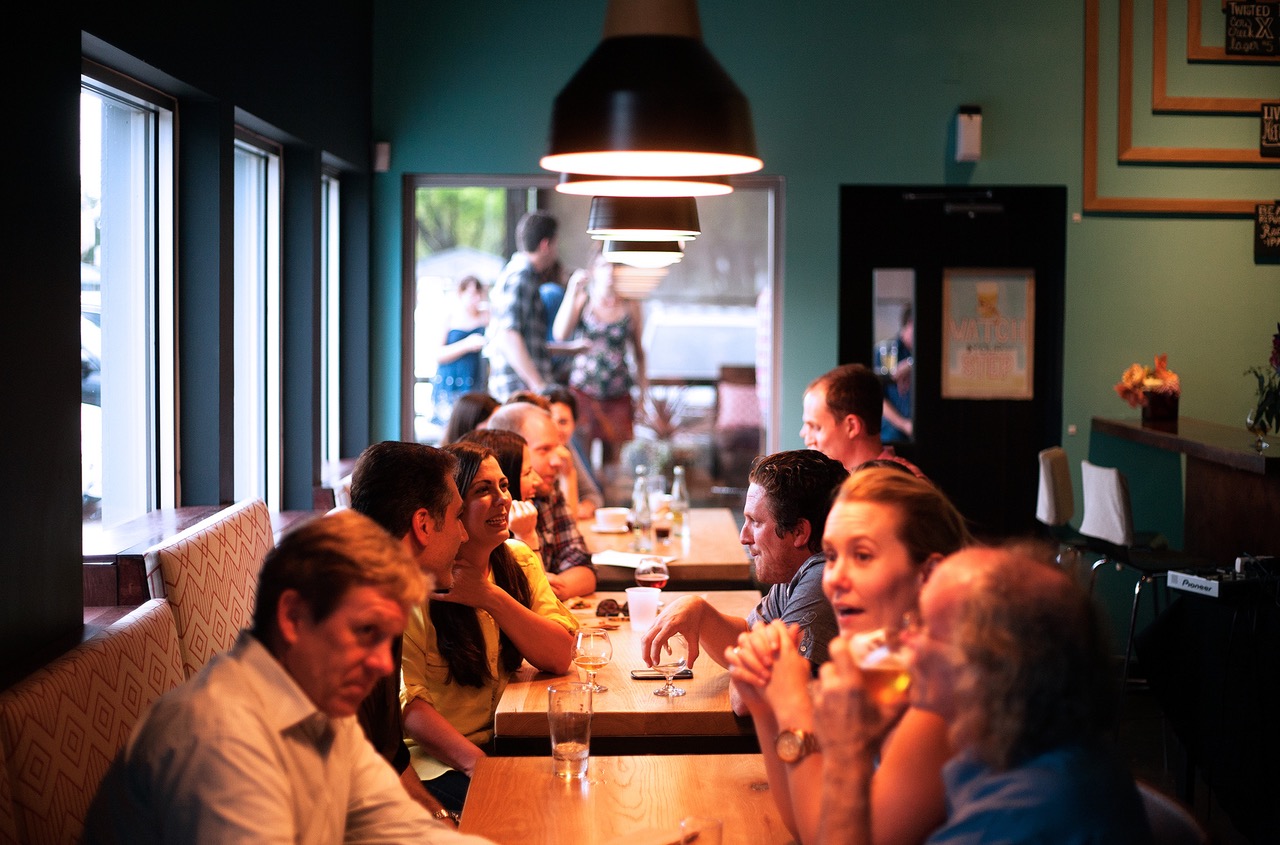 Using Facebook Ads to Bring in Customers to your Restaurant
I am baffled at the number of restaurants still exclusively using old-school marketing tactics such as billboards, direct mail (Me personally, I throw away the ads that end up in my mailbox.), or relying on word of mouth.
This worked many years ago because that is all there was available to market on. It is 2017, everyone is on social media, on his or her phones, not paying attention to the world around them.
Now let's get into the strategy.
Advertising on Facebook is so undervalued right now, yet businesses are hesitant of using it. I get it, you do not know what you do not know, and sometimes it is hard to take time to research but did you know that 49% of Consumers Like a Facebook Page to Support the Brand.
49% of Consumers Like a Facebook Page to Support the Brand.
Now, the first thing to make sure you have is a Facebook Business Page. You need this to start advertising on Facebook.
In this post, I am going to assume you already have one to streamline this a bit. To start, you will go to the Facebook Ad Creation page and choose your marketing objective. For you as a restaurant owner, you will want store visits.
After you select this, now you will enter in your Restaurant's address and lower the radius of how far out you will be marketing to. I believe it defaults to 10 miles. I have seen the most success from up to 5 miles around your business. The farther out you go, the less likely that person will drive to your location.
Next, you will set your target demographic. Nobody knows this better than you so I will not give any suggestions here. Enter who your customers are, they are age, what they like, they are behaviors, etc. You will also select to only market to Facebook users on their mobile devices.
With this ad, you do not want to make it run at all times of the day; people are not hungry at all periods of the day. Choose the times to run this ad around your rush hours because that is when people want to eat!
The amount you spend is up to you. It roughly costs me $0.10 to $1.65 a click to my site or action that I am trying to make people do. It just depends on what I am trying to accomplish. I'd probably recommend just starting out to only use $5 to $10 a day on your Facebook Advertising for your Restaurant.
Play around with the ad content. Test out different images, captions, questions, etc. Keep track of what works and what doesn't work to ensure you maximize your money. I assure you, this tactic will be much more successful than if you were to buy a billboard or use direct mail marketing.
The last thing I want to touch on is tracking your ads on actual conversion. It can be hard to track who comes in from your ad without them bringing it up or you asking how did you hear about us. One thing you can do is add an offer such as a free dessert or $5 off your meal for showing them the ad.
Yes, you are giving stuff away but bringing in a new customer, a lifetime customer that is will outweigh giving a little away.