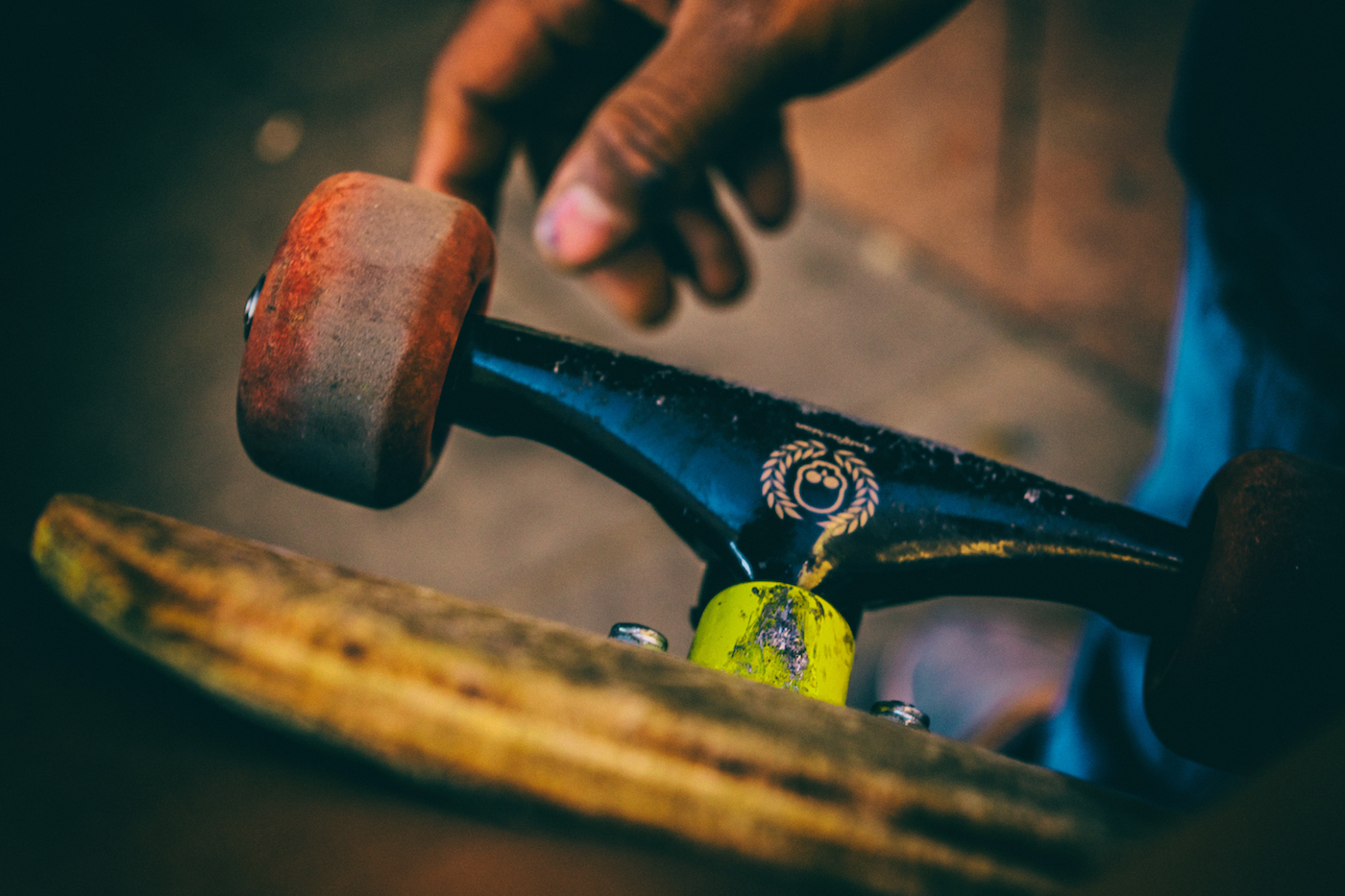 Niches | Ep. #16
Posted by

Categories

Podcast

Date

December 18, 2017
[smart_track_player url="https://craftthinking.com/wp-content/uploads/2018/02/ep16-niches-get-stiches.mp3″ image="https://craftthinking.com/wp-content/uploads/2018/02/pexels-photo-883313.jpeg" social_linkedin="true" social_email="true" twitter_username="craftthinking" ]
This is actually episode 16 not 14! We had switched around our episodes…blame it on the beer! We're drinking Nom Nom by Barley Forge and yes this is a real beer. Look it up! Niches is a hard word to say (at least for us) but we're talking about it today! Don't try and boil the ocean. Focus on a niche and execute. Check out our reasons why and some key tactics.
Beer Review
Find us on Untappd! We've created a group called Craft Thinking. See what we've tasted and ask to join to share your drink reviews!
Nom Nom by Barley Forge
Thanks for Listening!
To share your thoughts:
Leave a note in the comment section below.
Tweet about it!
Reach out to us on Instagram
To help out the show:
Transcription of the episode
Automated so excuse the errors!
00:07 Thanks for listening to craft thinking, this is episode number 14. We're talking about niches, niches, niches, however you want to pronounce it. I'm Nealey and I am b to the g to the Sea of sedan as BGC. I love it. I love it so much. I like it. Yeah, it's been about like, I think it's been about five years. I've been going by BGC as my favorite so far I've been going by justin my entire life, but no matter who I introduce myself as Justin, I end up being nearly embraced it. Yeah, for sure mean I think you should be justin, just like, okay. We both have the two most common names in America. Brandon and Justin is actually one of the top five names in 1992. When I was born. I was born in the [inaudible]. I'm pretty sure every other male in the idiot named Brandon.
01:03 Uh, you know, I really enjoyed going by BGC. I think you should really embrace, embrace. I've embraced it. Like don't answer it. Anybody that calls me Justin at this point, I just kinda like look at Langley is turning, flips him off and I trained him years ago. Justin, he just gave me the middle finger. He said it's nearly right in class. In class. I was like, I can't fire the sky. That just took guts. I like that. Do you know what? I'm more excited about this, this beer or drink? Oh my God. It was so funny. We, uh, we've been. This is our third episode that we recorded today, right? We've been, we've been waiting for this beer. I'm, I'm not going to steal. I'm not going to steal the. I don't know the word. I can't even think of the word. I'm so excited. I'm going to steal the thunder.
01:55 I'm going to steal the thunder of naming this beer. I'm going to live with Justin. Justin, what beer are we drinking today before we discuss it needs what's however you want to. Okay. What we drinking? So we're drinking straight from barley forge brewing co, five point eight percent alcohol by volume. This is what before you say what is what, what is on the label? I want to call it a mango man and he's going to work, but we're drinking nom nom, nom, nom. That's the name of the beer guys. Not like. You could definitely tell we are still in elementary school or junior high or high school. All in one. In our heads. Yeah. I'm just gonna open this. Give him the bottle opener. You haven't drinking dom. It doesn't even matter how this tastes right now. What sort of won me over it? Let's this like really mad by the way. It's. It's a mango wheat beer too. I've never had a mango wheat beer. It's, it's definitely gonna be interesting but a nom nom, but I've never had an awesome. I've never had the nom nom.
03:14 Yeah,
03:19 definitely tastes like a hefeweizen. No, I know. I'm not a big man.
03:28 I don't know. Usually honestly usually researched this, but we couldn't stop laughing. Looking at the name. Nom Nom that we did zero research on this, so I'm going to read you guys the description on the back. Sometimes you need a robust pitch. Black beard, isip slowly by the fire while you ponder your very existence. This is not that beer. Rather you're about to enjoy a light hearted wheat ale. Brewed with real mango. Perfect for pairing with friends and food alike. This tasty beer will accompany you in your pursuit of happiness. So wherever you go, whatever you do, you can't help it. Keep on smiling. Yeah, because the dean is nom nom, nom, nom smiling. Dude. I didn't even think of a novel. I just thought. Yeah, this is. You know what it reminds me of is actually on the Simpsons Guana that margin sisters is named Chop Chop. Chop, chop. I just, it's such a great name. Hey, you want some nom? Nom, nom, nom, nom, nom, nom, nom with a straight face if you can. We're not going to be friends.
04:59 Hmm.
05:02 That's actually really good. A lot of mango and I love it. I get a lot of mango in this. Good. For me, I feel like I'm getting like the nutritional benefits of mangoes. I mean not a doctor, but I agree in four out of five. Nealey's agree. The other one was coerced for sure, but you take somebody on the side and we don't, we don't ask questions about questions about one of the 5,000,000, so we're going to continue drinking our beer three entire episodes mean phenomenal. And it met and exceeded my expectations. I like it. I think it's good. I just want to say, because I don't like to drink more than one though. Yeah, it'd be tough also because you've already had two before this. I don't know. I, you know, it's one of those things like, I don't think I've ever eaten two mangoes. Mango mango. I'm done. That's true. That's true. Just got to. Got To ponder your existence, you know, assuming going to label my entire existence. Nom Nom.
06:14 So, uh, so Andrea niches, niches, niches, niche, whatever you want to call it. I still don't actually know the actual name of it. I'm going to call it a niches as sounds. Fancy. Know the actual name. Please tell us
06:30 nice market market. We're looking at your niche market specifically. Um, you know, it comes down to it or is it just like totally took over the conversation? Um, that's what, that's the point of a podcast. If you keep talking and my banter, we ask questions, we over talk each other rather than day. We were going to make sure our points get across. Whatever topic is, when you start your business out, you need to know who you are. I'll call it your primary market. You know what it comes down to it. I'm going to start here. You can't sell to everybody. You can't. I don't care what your industry is. Um, I'm going to bring up tenth on our list here. But if you were gonna open a shoe company, you can't say you're going to go out for everyone that has feet. That is absolutely ridiculous.
07:23 If you brought that to any investor, any type of, uh, um, I, I can't get my business consultant. They would not accept that answer. Like, for example, if I was going to create a shoe line, I would need to know what my niche market is for that. Am I looking for athletes? I'm looking for some of the dress shoe and no one I launched my business. I shouldn't create a shoe line for everybody. I will have way too much inventory. It'd be very tough to scale it and I would probably have spent so much money on all different types of shoes that will have no money for marketing. It would completely collapse on itself.
08:05 Kind of actually really simple. Guys, if you're going to fish, you want to make sure you have the proper lower for if you're going. Do you want on the lower for bass fishing in a small pond so that it's a. it's a targeted area with a specific thing to capture those bass fish. You're not going to go, I want to catch all the fish because I'm going to use a Bayer net, so now you're not. You're a little. You're no longer in that pond. You're actually in the ocean with that. Yes, but it's an ocean and there's a lot of room, so you're. You're kind of just wasting your time and money at that point.
08:43 Yeah. Then thinking about the people that can go out and she fished the ocean, they have the larger boats, they've got larger. They have such a massive budget. It's the same thing in the marketing world, in the small business world. You can't expect yourself to be able to go out there and cast the same that that Nike does. It's just not realistic. You go to the most remote part of Africa that nobody's even heard of before. You throw them the, you show them the Nike swoosh and they know what that means. It's easier for them to cast a net and they also have billions of dollars. The disposable just from marketing alone. So you need the first focus on who you can write and you need to stop trying to stop. You need to stop trying to sell to everyone because everyone won't buy. So is it okay to actually exclude people from your marketing?
09:37 Why is that? Well, a lot of is going to come down to cost, uh, the, the customer acquisition costs. If you're going out to everyone, it's going to cost you much more in your marketing dollars. You need to grow in stages in scaling the business. And so when it comes down to it, I'm thinking this way, I was trained this class and business product is a business projects and uh, I was walking around and I was talking to different people and one of them said, imagine when you get home from a hard day's work you can just wash your problems away with their artists and soap.
10:20 And it blew their minds and they spent 20 minutes trying to sell to me 20 minutes trying to tell him about the artists. And so I don't tell him honestly, I don't care. Here's the deal, when I want to go buy soap, body wash and I go and as long as in general smells good and it says body wash, I will buy it. That's pretty much about it. And I don't, I'm not going to go to the high end stuff. I'm going to just buy the usually average stuff. Right? And they just couldn't get past it. I'm like, you need to stop trying to sell to me. Sell to people who have the will possibly by your artists and soap. And so when I came down and said, what's your actual market? They didn't have gender, they didn't have a, they didn't have other things in your plan and a half as far as compensation. Uh, how much, uh, the wages, how many would like to get paid, salary, the salary. They didn't have any of all the, any of the things that are requiring marketing banks to me don't have an age range. You know, how much they make, you know, a lot of different things about them that they didn't actually have them try selling to the people that want to buy. You need to define that now. Coincidence as it week later.
11:46 My girlfriend at the time, she said she went and she bought me something she was really excited about. It asked me this, like this, the mobile brick looking thing wrapped up perfectly. I'm like, oh, okay. You got your gift. Alright, cool. I open it up. And what is it? It's a brick of artists and soap. Now here's the deal. The person who was selling ours and soap did not try to sell to me. I wouldn't have bought it. And it would've wasted all their advertising dollars that they would have spent trying to sell me on selling me. What they did though is they sold on the person in my household who did see value in that work, who would see value in it and the soap. So ended up in my household and yes, I used it and it was gone. I go out and buy more. No, what did she. She sure did, right? They were able to then have half the marketing costs and acquire a new customer. That's what it comes down to your niche market. I was in a niche market now my girlfriend was and, and, and because of that and apparently started, she likes, she's like, don't talk to myself. Like this one's specifically for me. They still got two bars of soap out of it for two people because they sold the right niche market.
13:07 It just speaks volumes. If you guys target your perfect audience and the people that actually want yourself, you're not going, you're not going to spend as much to actually acquire them because they do want it. And you guys with, with Nichey niching down, you guys actually charge a higher premium with your services themselves. So think of it too, like if you're, if you had to have brain surgery a, heaven forbid you had to have brain surgery, you're not going to go to a generalist who's going to charge you as much, you're going to go to a fricken brain surgeon that does this every damn day. You're going to pay a lot more, but you know that you're going to get the value behind it because they know what the hell they're doing. They're the expert in their field and that's really what you want to be as the expert in your field, in your niche.
13:53 You don't see a brain surgeon advertising and you know, like for medical journal, you know, like they're not going to be there. Now podiatrist would be all top of it could operate on my brain. Right, exactly right. And then the opposite way around, like you don't have podiatrists advertising in places or going after people looking for brain surgeons. It would it make any sense. Right. And so does, it brings up a good point. You keep it to the basics. If a brain surgeon is not going to go after someone looking for a, looking for a doctor to help them with their foot, why are you going to look? Go after someone who's looking for a different product or service was no interest in yours. It's a waste of money.
14:39 And guess what guys too. So if you, if you niche down, you actually have less competition because there's less people in that niche. Like it's, it's just you and a couple of the people. So what you want to do is as a niche niche niche,
14:55 I think she's going to do shit up or going down. And when it comes down to it, well, how do you find out who your niche is? And we say this in a previous episode, the last episode, you got to get a little creepy. You gotta know who your who your market is. You got to know their age range. Certain industries got another gender. Yeah, I know how much they make. You may even know how often they go out for a beer. How often they stay in when they date, how do they find their partner, uh, once they find that partner, what type of activities that you need to find out as much information as possible because you can then better market to them as far as the images you use as far as where you market as far as the text you use as far as your website loads. Your social media all goes into catering to your customer. You're not catering to. You get into your customer
15:53 and now guys, you can potentially have multiple niches that you're able to attack. So how do you actually figure out what that niche is? So I have a, a way that I do it. I learned it off somebody. I don't know who exactly was or else I'd give credit if I, if I remember, I'll address the show notes, but basically they created a system to really find out who your target audience should be. And then you kind of really drill down into that. What my activity for you guys is, is to get a piece of paper and write out a crazy. Basically create avatars for your perfect customers and it can be a range of different customers, what they like, what they don't like, school teachers or their fireman or whatever it is, right? Those right those preferred audiences down of who you want to sell to you, and then what you're going to do is on a scale of one to 10, basically one being the lowest, 10 being the highest, how much money you make off them on a one to 10, and then you're gonna.
16:53 Go back to the beginning again. On a scale of one to 10, one being the lowest, 10 being the highest you're going to go. How much do you actually enjoy working with them and you're going to kind of go in and go through that list and the kind of balanced it out. Who has the higher score because yes, money is important, but your. Your sanity's is probably even more important. You want to make sure that you actually enjoy what you do, but it also gives you a great return. If what you do is as a certain certain audience but doesn't make you any money, you probably want to evaluate to the next highest is, is pretty enjoyable. It's fulfilling, but it does make you did it. You guys have to make a living, but you also want to do what you're passionate around. And I'm, I just want somewhere that's nom nom.
17:38 What was it that, uh, I'm, I'm upset because I wasn't going to talk to you about the Avatar. Justin, you're welcome. Well, actually I didn't, but I'll leave it there for a second. So let's talk about. And I want to talk about another side of it too. Yeah. What about if you choose too small of an audience, which a lot of people do. Again, watch shark tank. The amount of times they say you're dealing, you chose a fraction of American public and of that fracture, you chose a fraction. The American public, we can't invest in this. Yeah. You're going to have to choose between, okay. Getting to the amount of customers, sustain the business or this being a hobby really, or maybe this business that only gets to a certain level and we've seen that too, and that's was a little about that show. They'll say, listen, you've found your niche market.
18:34 You found your small people in the world that will do this and you can make a business that sees exactly what you are, but we can scale this, so you need to figure out if if you're, if your niche market is a small niche market, can you and you wanted this to be the business you want them to pay the bills, pay the bills. If not, it's a hobby and feel free to do it on the side. Enjoy it. That's what you like doing on the side, but it's something that you have to be very careful of. You know we don't want. We don't want you to take our advice and go after a market that won't make you money. If that's the goal in your business. Most businesses are, yeah, you're gonna. Have to figure out how much you get from each customer. How many customers do you have?
19:22 What is the realistic amount of percentage of customers you would get from that full group, and then when you look at that say, well, can I make a living off of this? The answer is no. You have some tough decisions to make at that point. It might be to choose a different product or service in the same industry. It made me, and it's a hobby. It may mean as a Kevin O'leary says on shark tank, you may need to bring it behind the barn and shoot it. Yeah, but you. You need to keep in mind a very realistic level of your niche market thinking too highly of it thinking, oh, this is a $10,000,000,000 industry so I can make money. That doesn't mean anything. On the other hand, going after a percentage of the percentage of people will mean you. You will never be able now to success. I'll start what we want to see. Want to see you guys happy. Once you get successful,
20:18 you're exactly right brain, and with that too, like when you're creating your business, you're creating your business plan or if you're in your business itself, you strategize about the future and we tell you guys to find a niche and really attack it, but you guys don't want to just stay at that niche. You guys want to kind of build upon it, so find out who that complimentary is that that next level, so if your niche is potentially too small, have an exit strategy of what you're going to go to. Next component to really attack that because with anything with almost any large company you've seen, they dominated a niche and then went to another nation dominated and dominated again, and they're this big global brand that everybody knows because they dominated all those little niches to get there.
21:07 I would bring them a lot because they work out really well for pretty much all apples. Apple was a computer company, right, and then they became a cell phone company and then a digital entertainment company. A lot of ways and a music company. Right? They continued to expand on ones that would be complimentary to their existing base.
21:31 Apple TV, apple shows actually doing shows on, on itunes now with a specific shows for. There's planet of the apps that they've just released this past couple months are basically. It's kind of like shark tank where people kind of go down the escalator, give their pitch, and it's the people like it. Then they go on to actually explain it. It's actually interesting. I watched a couple of episodes of shark tank. It's still interesting, especially with Gary v on it shines like everyone just got Gary Vee will. I am. I'm Jessica Alba and Gwenyth paltrow. Mark Cuban will never to watch this show for you. Uh, yeah. I don't know. Um, but
22:18 we covered a lot. I think we covered it with some basic, some basic things here that I think we'll do pretty well. We got some other things on here. Um, let's competition. I think Justin, you wrote that down
22:29 by that. So I think I actually tackled earlier. So if you have a. again, you, you have a smaller market, you're going to have as many competitors to compete against, so you have to go up against the big guys. It's tough to stand against the big guys if you're. Especially if you're just starting out, you have no trust or you have no authority behind your brain itself, so you can't go up against the big guy. You can't go against apple, you cannot go against Google, you can't go against all these players. These players. You have to dominate those issues. Can
23:00 don't start out thinking you're a $40,000,000,000 company here and when it comes down to why we're talking about this so much, is this going to go into your marketing costs? Your customer acquisition cost is massive because if the higher that cost, the more you are throwing money away. I mean just straight up might as well not even spent it. Put it in a savings, put it into something other than marketing. When it comes down to it, you're a small business. Every penny counts. It's just you look at your expenses for the end of the year and you realize all the things you spend money on that you didn't need to or that you shouldn't have. Overreaching your customer base, your niche, you end up costing your company. We're talking about thousands, tens of thousands depending on size your company, hundreds of thousands of dollars. And Are you willing to waste your own money on that?
24:03 So, you know, we got a nice episode. So, uh, here I think, but it's time that we, uh, he was telling me we wrap it up. So you know, for the question that I'm gonna I'm gonna. Turn that over my boy. Nearly a question today. It's pretty easy. It's simple. Like, what is your niche? I'd love to know, like who are you attacking right now? Like who, who are you going creeper status on who? Trying to uncover who you really marketing to, who is your niche? And I let him know like what your business is to. If you want to add that too. What's your niche? Like? What are you going after? That's good. I mean, my question would have been, how much do you love nom nom nom on a scale of one to 10. One means amazing. 10 means you would kill yourself for it. Really? Uh, but I mean, that's a much better question than I had.
24:51 So. Yeah. So again, you guys can go to craft thinking dot [inaudible] just searched as n I c h e to get to this episode. Uh, and comment below. We'll also have some stuff on instagram craft. Our thinking will be on itunes or android play and stitcher. You guys, we want your feedback. You'd want you to know, sorry. Instagram. Social media. Yeah, that'd be dope though. Give us a review. Let us know what you think. We want to continue adding value to you. If there's something that you want to know, we'd love for you guys to dms and just let's have a conversation with my, my answer it right then and there. Or we might say, hey, there's an upcoming episode or we'll make sure to tag you in it. Um, but with that guys, I'm Nealey, I'm BGC this is craft thinking with nom nom.
25:46 Okay.