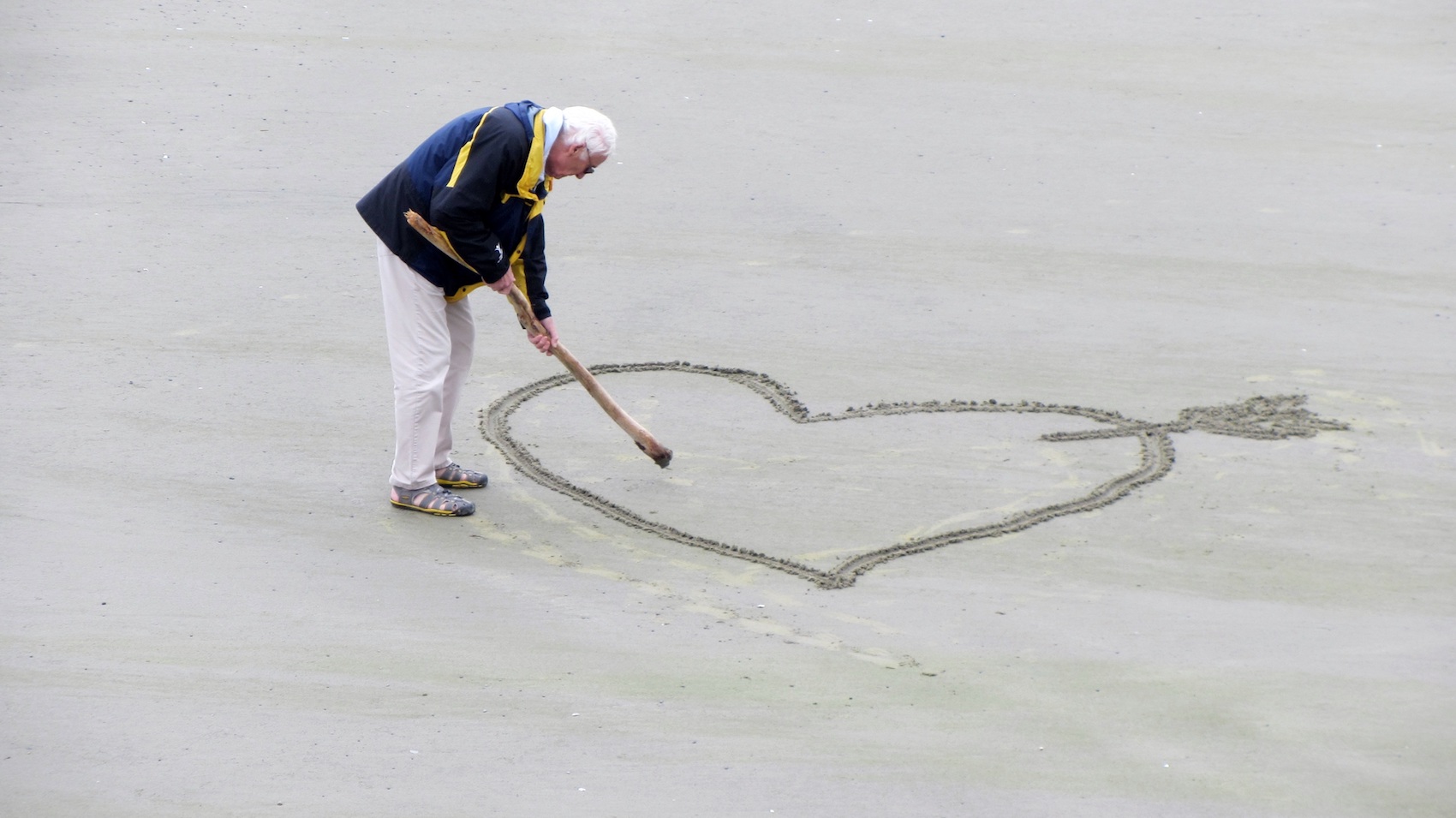 Finding Your Passion | Ep. #17
Posted by

Categories

Podcast

Date

December 25, 2017
[smart_track_player url="https://craftthinking.com/wp-content/uploads/2018/02/ep-17-passion.mp3″ image="https://craftthinking.com/wp-content/uploads/2018/02/love-old-people-the-heart-of-pension-160936.jpeg" social_linkedin="true" social_email="true" twitter_username="craftthinking" ]
It only took us 17 episodes but we're finally talking about finding your passion! This one was fun to record and we hope you get some value from it. Honestly, it might be our favorite episode yet. We're also drinking Ballast Point's Grapefruit Sculpin. Guess who loves it and who hates it!
Beer Review
Find us on Untappd! We've created a group called Craft Thinking. See what we've tasted and ask to join to share your drink reviews!
Grapefruit Sculpin by Ballast Point
Ballastpoint.com
Thanks for Listening!
To share your thoughts:
Leave a note in the comment section below.
Tweet about it!
Reach out to us on Instagram
To help out the show:
Leave an honest review on iTunes. Your ratings and reviews really help and we read each one.
Transcription of the episode
Automated so excuse the errors!
00:07 Hi and welcome to craft thinking. My name is BGC
00:16 and I'm Nealey and today we are talking about finding your passion. I know, right? And that's what this is all about. Like it took us 17 episodes to get to that, but it makes sense with all the things when you open a business it takes to get there. Right before we do this. Oh, I have a treat for everybody because we know how much nearly hates IPAS I typically do too, except there was this company,
00:43 I hate you so much.
00:44 I know he had no way to. When we were to total wine, he had no ideas as ip it because it scope on it. He was like, Ooh, that sounds exotic. A, he thought it was exotic and it is in a way, this is by ballast point. Now ballas point has made the IPA tasty for me because I'm not usually a fan of. By the way though, once we see a border land on this, uh, show justice can challenge our IPA. So this is the grapefruit sculpin.
01:21 Now this, they had a scope and then they did a grapefruit sculpin and they've recently, very recently in the last couple of years did the pineapple sculpin the sculpin, but the pineapple and the absolute delicious in my opinion. I'm not an IPA fan. I really don't think Justin's going to like this though. It was part of the joy of me picking this up. Really. I don't like ips and I don't like grapefruit, so they're just like, just like a double negative. My favorite beer ever me off. Maybe. It used to be horrible for justice. I do love this though. I've Dallas point does a great job. Let's open this up.
02:03 Oh yeah, that sounds delicious. I don't even like the smell, man. It smells like grit for deliciousness. It's just don't drink it. Just. I don't even want to taste it. Kind of like, oh, the whole thing. Oh, it's so tasty. They have it. Perfect. Perfect. See what I like about how he hates it. I wish I was your video tv in this episode. It's not good. It's delicious. So throughout the whole thing, did you do this? Tastes like craft beer. This is the craft beer tastes for me. I can taste so much in this. I remember the power for A. I'm recovering from strep throat and tasers going, this is just amazing. This is going to be a rough episode, guys like it tastes like lots of passionate. It's not this IPA group. This actually tastes very similar when before I put yeast in the work and I take a little sample to figure out what the original gravity is.
03:05 It tastes actually similar to that and I have. You can't taste the sweetness in there. There's some sweetness or some tartar, some bitterness in his all three and that is why I liked this because it used to be how big are they are this has the sweetness and the tartness that counter that to make it a great beer. See the people that have no idea about like beer tasting. I had like no idea what you're talking about. The East and the war in the gravity. Then I was like, what the hell? That either the day this beer sucks. I'm not a fan, a beer ballast point. Grapefruit sculpin balance. I'm sure you can make great beer. Beer, other, another San Diego brewery. San Diego. What makes him stuff? I don't know what it is about ips. I just. I can't get behind. Like I had a buddy that hated him, but he. He made himself drinking different ip every day for 30 days and now he loves them. That sounds like Stockholm Syndrome really destroyed his taste buds so bad that he just likes them now.
04:08 People, I don't think anyone really liked ips in the beginning because bitter beer was never a good thing. Yeah, I know. Bitter beer face, right? We saw those commercials. It was a bad thing, but then I'm a home brewer where it's other home brewers. They spent a month brewing the beer. They refused to throw it out and they pretended they like when they didn't and eventually they like to forced himself to. And you have five gallons of beer by the. You'll probably just like it, but this one. See I'm not a traditional IPA fan because most original Ip Aka or things like arrogant bastard, which is disgusting. Right? So those are usually just how bitter it gets. This has a flavor profile and you have to have. Well, you know, you can always in. And here's the thing, I'm excited about changing topics. We are actually planning a craft thinking we're.
05:06 We're going to be brewing beer while I'll talk to you about a topic. It's going to be a video series type deal and we're going to transcribe what we're going to put it to audio. So you guys go listen to that. I think. Well here's the deal. It takes a long time from steeping to boil. We can probably do two or three episodes during the brewing process. We'll probably have to cut it out and I'll probably say fucking shit a lot from messing up and trying some awful. But we're not going to try it. First of all, we're gonna do we're gonna get some good beer grapefruit or grapefruit. IPA is when we're not selling the beer burn process with that, which again a are anger every now and again, sours or the new original Ip, they are disgusting, but pretend to be like them until they actually do. All right, so this is a valid point. Grapefruit Sculpin, I give it a positive review. Neely negative again and again, negative, positive, negative phenomenon was great. The phenomenon phenomenon, it was not that great. A upbeat that you cannot. You cannot.
06:23 Yeah,
06:24 that's so long ago, two hours ago, two hours ago. So this episode we're just focusing on finding your passion, for example, and my passions is beer brewing. You how many people were at their house and ended up decided that this is what I love to do. I'm going to open a brewery and got a loan and Max out their credit cards create a bruise that changed the way we even taste beer. Like we have one in Arizona called the Arizona wilderness brewing man. They were so great. Well, okay. So I, I say are great. I think worries is actually, I disagree with. I hated their first birthday. Subjective because I went there on my lunch and that was my lunch treat when there's not many other options. It's zero options their first year because I felt were rushed, but the same time I read their story, they like literally had no money left for anything.
07:27 They had to rush her first. Bruce. So first I absolutely hated them. Once they're destroyed, I'm like, okay, that makes sense. A little bit more. Their food is solid, but now I can go there and pretty much at any time I can find a giant. I mean this small lot and they have a valet for this a lot because they get so busy they have to park the customer's cars and didn't get voted for like the national best brewery or something. Best brewery in the world or something like that. It was some random magazine at the time to the time their beers were not that great. I will say though, Arizona will just brewing, they are really doing craft thinking. They are, they're brewing some phenomenal beers. Even some dirt. It wasn't called dirty water dirt or Apas delicious. Borderlands is doing stuff like that. I think they're called like east coast Ipa or something like that. I absolutely love them. Yeah. I, um, I like this beer. Um, so in talking about finding your passion,
08:42 you might be in a situation where you're working that nine to five job or maybe that nine to nine job. Let's face it. So many companies out there are using people they're using you and they're not, they're not treating you the way they should think about like your phone and how attached to your email like you, you get home from work, you're still getting work emails and you're still responding it. You never disconnect. It's ridiculous and it's not even your company, but they actually, they, I expect you to act like it's your company. Are you getting paid like the CEO though?
09:18 Good for you? Yeah. For the other 99 point nine, nine percent. Have you thought about pursuing your passion? You have to follow your passion. It's your why. It's why you do what you do every day. If you dread Monday and you're just not going to work out for you, you're going to be 60 something years old and you're going to regret. I've never met anyone that has ever regretted what they did to an extent. Of course, there are some, for the most part, I come down to it though. I see what you're saying resonates with me is that Monday through Friday, it's a Friday and they spend the other five days of the week and on Monday and that is brutal. If you're in that situation, it might be time for you to try something new or your own company and that's what we're here for. Our podcast as well, but you know, I grew up and he made a lot of other people really rich and he had the most amazing work ethic and I'm talking about someone working in construction in Arizona. What temperature does it usually get? Two in Arizona in the months of it. His bullshit heat. It's better
11:53 than human eat. The same time it's a hundred and 20 degrees outside. It doesn't matter if it's dry or humid. Eat. It's going to suck and he, whether he worked for someone else or he owned his own company, he loved going to work and I disagree with my dad in a lot of ways. Anyone that knows me personally knows of all the ways that I can talk to my therapist about my daddy issues, so to speak. Um, but you know, he decided to open a construct, a social company. He ran a construction job for 15 years. And by the way, I was reading an article about four or five years ago, how about Arizona is the worst state to own a construction company and has the highest level of closures and layoffs and all that stuff. So I grew up watching my dad getting laid off even though it's making other people rich and he made his own. He just had to create his own construction company and I saw him go through a few recessions. Uh, so part of the construction phase though is they will typically start laying people off. It seems at the height of prosperity because they need to, they need to a lay off before it starts going down. So I watched him get laid off at the height of prosperity where everyone else not in the country thought that everything was fine.
13:08 Yeah.
13:09 When he opened his own construction company, basically at one point I remember him working about eighty hours a week and uh, I would work during the summers, a junior high and high school. I would work 20 degree weather in the summer. I would work in the winter. I love school because I hated the construction part of it, but he didn't have enough work truck. So he would give me the worksheet. You, we'd go to the office together. He gave me the work truck and then I would go and do service tech or a blade hand or water truck and I would go the entire day and I would then come pick him up at like 6:00 AM or 6:00 PM at night. I mean the guy got to work at 4:00 AM. We're talking 14 hours minimum a day. He'd get home, he'd go into his office to then finish up as extra work. And I never heard that man be excited about the weekend. It blew my wow drive him home with his work truck that he gave me the keys to drive around the job site each day.
14:21 He
14:22 would always be so damn positive and I didn't understand it at the time. Why the fuck would you be positive when you're working eighty hours a week, you're working on a skeleton crew. You're acting as the owner of the construction company. You're doing shovel work, you're writing the blade, you're right in the loader. You're actually even doing some oil changes. The guy was out there because he believed in. He was wrestling company dressing a certain way, being in a suit, but he would be. He'd go out there and some shovel worker wasn't doing his job, but he would just take over the shovel and just get things done and he's. I mean he had to go and do a, have a, have a lunch meeting with a PR perspective. I'm a perspective client. He never once complained about it and when I saw this thing about, you know, Nick offerman saying that we're in a southern aside of this way.
15:18 Had I been driving home with anybody else, I know the conversation has been different. At one point I asked him, how are you doing this? How are you not excited about this weekend where you can actually just go and relax [inaudible]. Read the entire story because it'll probably take me another 15 minutes I want to continue on without going through the story, but don't be that. Don't be that person that gives a fuck about Friday. Don't be that person that gives a fuck about what your week is actually holding back your life because it's not enjoy all seven days, so when it comes to finding your passionate about entrepreneurs or solopreneurs, how reclassify them is that they care, they care about doing what's best for them and they follow their passions and I know that means you may not want to open your own business. You might want to find that company that does, but what do you find that company that does or you decide to open your own business? Go for it. You have that person who enjoys all seven days and I'm only five [inaudible] seven days a week,
16:26 and it's tough guys. Uh, I mean that, that was an incredible story that brightening opened up. Like he told me about it before, when he was writing his posts about it on the website and use like choked me up talking about that personal experience. That's what it is, guys. You have to find your passion. You have to find what you're really passionate about, like why are you doing what you do every day because you guys can't waste your life just doing what your parents thought you should do or your society thought you should do, or what he or she thought you should do. You need to do what you actually like to do. If you guys don't know what that actually is, you need to figure that out. You don't want to go through your whole life not knowing what you're passionate about and that it's just try as many things as possible until you find the thing that just clicks.
17:16 You don't know what you're passionate about until you know what you're passionate about. If you're, you're saying like, yeah, I kind of like this, that's not it. I'll do that a bit. Like we talked about like the foundations and doing the things you'd like to do, especially if you're starting a business, like you have to really get the truly believe in what you did. It's like Brandon's dad, like he believed in what he did, so that's stuff that sucked, that he had to do. He still did it because that's what he's passionate about. Like he knew the bigger picture and what that actually meant to him or whatever.
17:50 Construction people, things that note people would think they wouldn't ever want to do. That's what he was passionate about. You know, he's passionate music. You tried the whole teaching thing, but it turns out in the teaching aspects he wasn't passionate about, passionate about playing the music. Right. He found that he was passionate about getting out there and working with his hands.
18:13 Yeah.
18:14 She then pursued it. He lived his passion and I really, I respect them a lot for that and the hard work you put into it and the only way he was able to go and work on a time in the sun and just, I mean the, the, the stories I could tell my dad about the stuff you went through it. The only way it makes sense is because he actually loved every second of it of something that, what everyone else would hate doing it. Again, guys, we just have to kind of create a craft thinking like Brian and I were just hanging out one night and we started having a conversation about our friend's business and like it was like three and a half, four hours long and that's what we'd like to talk about it, like really brainstorm and think about all the different ways that we can help someone's business grow to be like, what it should be.
19:13 And that's kind of where craft taking me came about. Like we talked about it. We're like, hey, like we can really like make this a thing. Like, we're just sitting behind a mic and we'd just talk about business and practice and just help people, like we're both in the roles of the companies we are with, of just helping people grow and really get that impact and touch people's lives that they didn't think that it could. It could happen. Like we, we, we, we influence people to get them to where they, they, they should be, but they can't really understand where that is yet. Yeah. You know, and it comes down to it. I mean, uh, for the past three weeks I've been working 14, 15 hour days and that's the honest is I just then a spot all that I just, uh, was informed that I can, I completely fail. Um,
20:07 I didn't do what I was hoping to actually achieve a work. And during that time I was still coming in here every Monday, even though it's working. I even though I had to go home and spend another six hours on a project, uh, I still came over here to the place and we, we did craft thinking because I, I, I have a passion for just talking about business and helping small business owners and today when I, when I got, I got the worst news of my entire life in my, in my, my, especially my professional career.
20:41 Yeah.
20:42 You know, I went home a messaged justin. I was like, Hey, I'm having a tough time because I hope you're all right.
20:48 Don't push it back and said, no, let's get together and do this. And this has been the highlight of my entire fucking day.
20:56 Yeah.
20:57 It's because I'm passionate about it. This is going to be something like what? Like 10 likes on facebook? Yeah. Something like that. But it doesn't matter. We love what we're doing here, right?
21:08 Followers on facebook, like 400 Dash, 510 on facebook. I'm not super big into like facebook legs. That's kind of what I'm.
21:18 Yeah.
21:20 I don't really see the like there's value in facebook likes, but with their new algorithm, it's tough to really get any likes on facebook, not really gaming the system, manipulating a lot of stuff. I'm really focusing on his instagram and twitter itself. That's kind of a different tangent, but at the end of the day like we're doing stuff that we like to do, like brain. I have been friends for a long time now. We've known each other for over five years, which is crazy. We started hanging out like the three years ago there. There's that middle gap where like some common ground and some. He's like a brother to me now
21:55 your brother in certain ways, so when it comes down to it, you are. When it comes down to it, you're frustrated, you're in a job that maybe doesn't give you what you want.
22:10 Yeah,
22:11 and I heard a stat that's just killing me, that small business is actually to lower registration. Notice 19 seventies. We have so many people that are suddenly this nine to five. Find your passion. If that passion can be monetarily successful. I mean, there's a career in it. Go for it. Yeah. It's better to go for something that you love and possibly fail. Then stick your entire life and as you said, the end up being 60 years old and thinking about, man, I wish I would have actually just been that, that photographer. I wish I would have been that landscaper. I wish I had been that a CPA, you and justin covered perfectly or perfectly earlier. People regret what they didn't do compared to what they did do and that's one of the great thing about where we're both at is that we took risks because that's what we do is we, we, we focus on what we're doing, what we were doing, but then what we weren't doing and that's what's got us into the roles where you're in.
23:19 So keep that in mind when you're, when you're going to, if you are in that, if you in that nine to five, I hate my life. I can't wait for Friday. Why aren't you saving up? Why aren't you looking for investors? Why aren't you looking at a possible business plan if you weren't in it? If you're in a job, that's the best time to be looking to create your own company and find some world. I'm tired of these mega corporations. I'm tired of these oligopolies and the only way we're going to make a change in the United States right now is if we have a movement toward small business owners.
24:00 That's the only way it's going to happen. Guys, and a quick fun fact, back to the statistics, 65 percent of job growth has been from small business, small businesses. The reason why we are where we are, there are obviously the mega corporations that hire a ton of employees that small businesses make up the majority of our workforce now. Now we're not saying go and quit your job right now, like that's not what we're saying at all. You guys need to figure out a plan to get to whatever makes you happy. Whatever you're passionate about, whether it's doing something on the side or whether it's changing careers to do something else or if it's can make your own, start your own business to to fulfill. If you'd like to fucking crochet, crochet that and make that your thing, just do what makes you happy so you have to start off as a side hustle.
24:50 That's perfectly okay. No one's going to judge you for it. Most things started off in a garage and kind of built into the empires that they are. They all start small. Just start like, what if you guys haven't gotten anything from this episode? Just do something that's really going to get you on the ground foot to where you actually want to be 10 years from now because nothing's going to happen overnight. This is going to happen next year. It's going to happen five, 10 years from now, and that's what matters. You guys put in the grunt work now to get to where you actually want to go or putting on a play out there. We want to see more small businesses pop up. You want to see people with that craft thinking and that's why we named it that way.
25:31 Yeah,
25:33 it's more than a Hashtag. It's more than a name. This is a fucking revolution. That's what we're here for. We're here to support you in that revolution.
25:44 Yeah,
25:47 I'm tired. I'm really tired of the way our society is. We shouldn't be looking forward to Friday.
25:56 Shouldn't be looking just for the weekend and thinking that's our escape. Our escape should be in our every day. Love for what we are doing because life is so much better than for this. Think about yourself when you're eighty years old and you're not retirement facility,
26:14 are you going to look back and say,
26:17 I love to every fucking second of it, or you gonna go, I only love the weekends and I dreaded going
26:25 back to work.
26:27 Yeah,
26:29 it's not worth living this life
26:35 without being passionate about everything we do,
26:39 and unfortunately we only realized that in the end, so creature
26:44 businesses, let's disrupt the corporate culture. Let's change the world in the greatest country that's ever been created in the history of mankind, and that means we have to go into status quo. That means that we have to follow our passions. That means we have to go up against the the oligopolies and monopolies that do unfortunately exists. I know it's a tough choice. Use what we say, check out other podcasts on fight for something better for yourself. I'm tired of all my friends' facebook posts about how horrible their weeks are. I'm tired about how they're waiting for the weekends. I'm tired of being on top of my friends on Sunday about how they hate coming to work on Monday
27:29 and
27:31 we understand that you can be a part of that process. We can actually make the growth sector. We can make the hiring center bigger, the small business and you have that capability. Fight for it. It's worth fighting for.
27:50 I honestly, I can't like add on to that. That was. That was moving man. That's going to be like, that's going to live in infamy. Well if more than a hundred 50 people, that'd be great, but what I like that message was super powerful with everything that it stands for. Guys like we're just going to end it here with, with that message from BGC. Like it's just is me. I'm like, you have to follow that passion. Like you can't wake up and just regret what you didn't do. You can't do it because regardless of whatever your religious beliefs or anything like that, like this is the life we're living right now. This is what we know and you have to go after what you love to do. Even if it's a side hobby, even if it's the hustle, even if the whole entire shipping, just, just do it. And if you guys need any help along the way, like reach out, we'll try to answer as best as we can. Uh, we're not experts in every field will try to give general answers itself. If we're. It can give more information. We can, but we'll try to help you out, but there's so many resources out there available and we'll try to point you in the directions that we can do, but we want to do our best to help you get to wherever makes you happy because that's the date. At the end of the day, that's all that matters.
29:10 It does. And let's just get it. We've, we've actually not done. We're not at the end of the episodes in the most, like probably four or five. We talking about like a fun fact about each other. I want to tell you about our fun fact because it kind of goes into my passion and my passion is actually travel. So, so. So what's, what's your perfect
29:30 for the day about travel? Um, man, it's cool. Uh, do you ever have this conversation about traveled though? It's Kinda set. It's really just set up braided. He's gonna like, just just show boat on this. But I finally went out of the country for the very first time this year I went to Cabo. It's not that far. It's as long drive, that's for sure. It's actually, it's a 21 and a half hour drive to Cabo, Mexico from here. You drove there? No, God, no, but I flew there. It was an hour and a half, two hours tops. It was phenomenal. We stayed there for like seven days. We stayed at this beautiful resort all inclusive. Drank my face off and it was great. It was a, it was a fun vacation. I went finally out of the country the first time I experienced a different culture. But Brandon, go ahead and show me up. Let me know what your fun factors.
30:23 Um, I was actually working at a retail store. It's actually the largest retail store in the entire world. Um, electronics retailer I should say. And I got to the supervisory level and that was in the top five percent of all supervisors, uh, in the entire world for electronics retail store. I was in college and I, um, you want to do. I didn't know. I did not. No, I did not know what I want to do in life.
30:53 Yeah.
30:54 And I was being groomed for me and I stepped down, uh, because I went on a trip to Guatemala for nine days. And uh, when I came back I put my, I put, I put a two and a half months notice in actually got the chance to go to China to study abroad over there and uh, really have a phenomenal experience. And when I did and uh, it's been a decade and I've been now to a 21 countries because my passion life is travel and seeing other other cultures and breaking down those barriers. And that's been my rent, my by my, my priority in life is traveling to other countries, seeing what others live and learning from that and not only learning about myself, but creating something new and learning what that means.
31:55 And I'm proud to say that this year I'll be hitting 22. I'm going to be a heading up another country. Never been to. It's impressive, you know, when it comes down to what you're passionate about, if it's your priority, you will make it happen. That's what my traveling experiences told me and I knew that leaving a place that I thought or my career from for the rest of my life that I would've been miserable in every day looking for my own retail. So there's no real Friday, but whatever the Friday equivalent is the last decade because of me just walking away, walking away from
32:40 that shit has brought me to something so much better because I pursued my passion. That's where we're hoping you're going to do. So that's my fun fact for the day 17 that comes down to it. This is crap thinking. I'm BGC. I'm nearly and I've only been to one training. Follow your passions and be. You want to be. We were not here for a long time. We're here for a good time. Yeah.