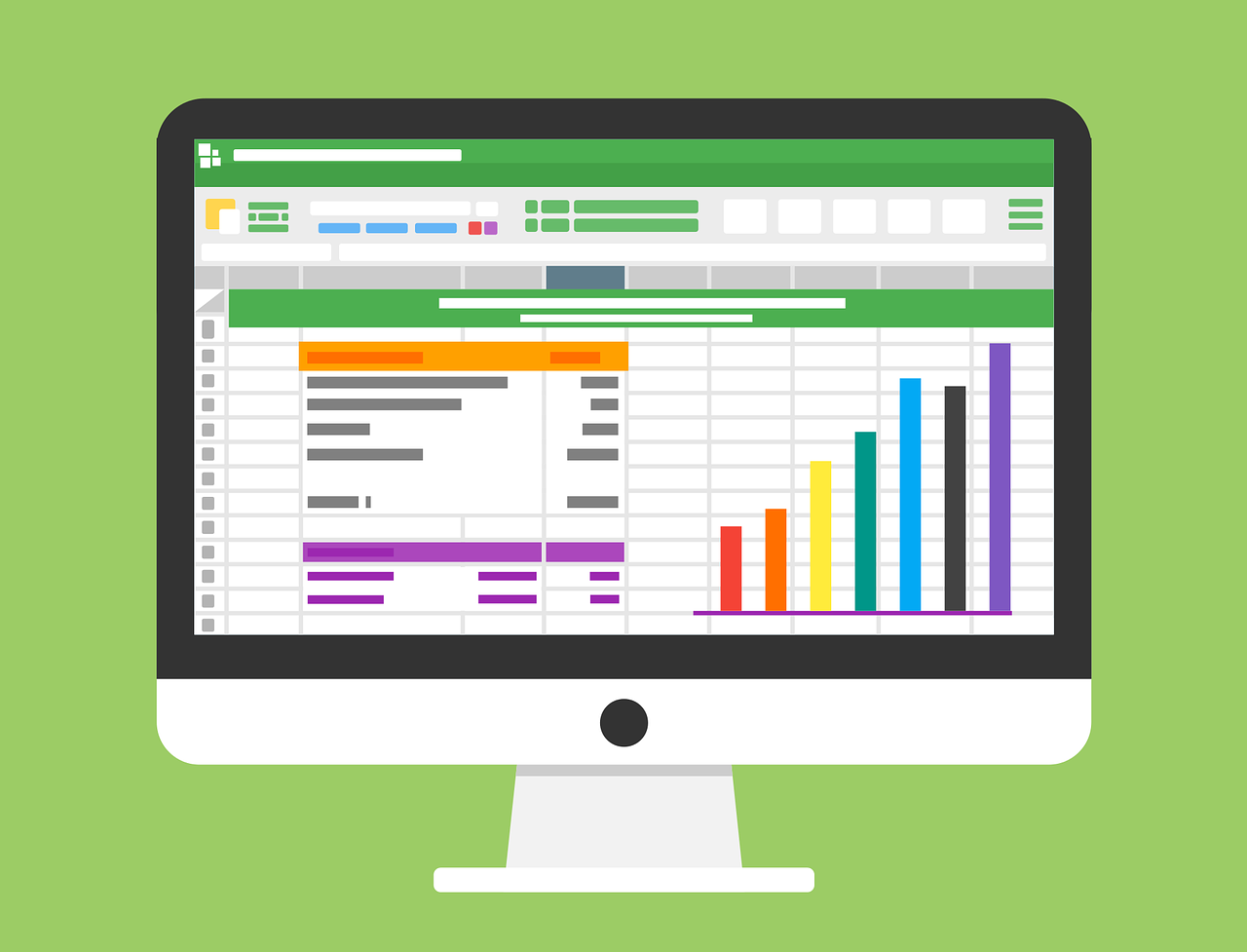 Tracking Your Website Visitors | Ep. #15
Posted by

Categories

Podcast

Date

December 11, 2017
[smart_track_player url="https://craftthinking.com/wp-content/uploads/2018/02/ep15-tracking-visitors.mp3″ image="https://craftthinking.com/wp-content/uploads/2018/02/accountant-1794122_1280.png" social_linkedin="true" social_email="true" twitter_username="craftthinking" ]
In this episode, we're drinking Abita's high gravity beer AndyGator. We're also talking about tracking visitors on your websites and why it's important. Free tools are discussed as well as some premium ones! Audio Transcription is at the bottom!
Thanks for Listening!
To share your thoughts:
Leave a note in the comment section below.
Tweet about it!
Reach out to us on Instagram
To help out the show:
Leave an honest review on iTunes. Your ratings and reviews really help and we read each one.
Audio Transcription
Automated so there will be errors!
00:07 Welcome to craft thinking, this is BGC and this is Nealey and today we are talking about why it's so important to track visitors go into your website. This is something that both Nealey and I had been wanting to talk about for a while now just because how many people don't think of actually doing this and it's insanely important. Absolutely. Blows my mind and kind of frustrates me at the same time. I remember as a small business owner. Oh, say website. Yeah. How many will go there? Well, I don't know. Wait, what? Okay. Before we jump in, do you know I just. I'm so excited jumping into it. We should. I think started this out because we're a little frustrated. I think they backing on consistency though. You have to be consistent about the first five or so minutes. Fear is beer will take the edge off. This frustration that we were feeling is a nice beer.
01:05 In fact, we're going to slow down. We're going to go to the south, to the south. You're going to have a beer damn straight. It better be in a beat up here. I've been to the south and I've had a lot of their beer actually lives in the south, in the south. And you had no idea that it was when I talked about was like, no, it's not a presentation. No, don't ever drink. Uh, but when we talk about. When did you have your first beer? Was Twenty one. I was a good. Was a good kid. I didn't drink before I was supposed to. I grew up in a very conservative family actually. When it came to that man, I was 15. I was like, it was given to me and I was like, all right, I'll give you an a to then now I haven't had this one from a bita.
01:58 They are in Louisiana, specifically a beat springs and this is the indicator which is a hells doppelbock. Give me that. Opening it. What about novel block? That's the type of beer it is. You know, I didn't even shake these. It's probably the gator gator. Um, it's always got a bite. Damn, that's good. I, I fell in love with a beat when I was. I went on this road trip across the US and um, actually it was a, I think it was like he was like 18 days, like 16 cities or something like that, and I went from Arizona, stopped in a bunch of places all the way to and we took a different loop back and finished out in San Diego. Or was that corn on an island or something like that and then came back here. Let's go to the south. There were so many different types of Ebita beers and I just absolutely fell in love with that brewery. I don't know. I'm, I'm not the biggest fan of this one. Woo. That's interesting. What is this? I love it. I'm not a fan. It's probably because it's a fearsome beast. Don't let this his toothy grin. Toothy grin. Slightly sweet flavor and subtle fruity aroma fool you. This cold blooded creature is a double block that can sneak up on you. Oh, it's a high gravity brew. Interesting.
03:43 That's going to be my fun fact today. I did not like it. Same thing with this. I don't like. My fun fact was the road trip. This changes every was supposed to be, but it is closer because as long as I travel because I was going to drop, drop a little bit of a bomb, but my travel experience, so, so high gravity would. That usually means is that it's, oh, it's eight percent alcohol. It's not the alcohol. It's like a weird, a weird taste to me. I don't know what it actually is, but I love it. I'm so high gravity gravity beer. So when you, when you do a ton of sugar, just straight up sugar in there, but they put more money. The initial, uh, the initial they called the wart, is that before it's alcohol? Before they put the eastern? It's called the word.
04:55 But uh, when they do it, you do. Your sugar management is very high, like probably like a seven, five or higher or something like that. As far as the original gravity. So I've had a lot of bureau with this type of flavor before that I brewed now mine, I think you'd enjoy it because I used honey for mine. And so some of the how many leftover, so maintain some sweetness, sugar. It just tastes weird to me because it's only eight percent if you do a high gravity where you can easily get a 10 plus on the, uh, the alcohol. So I like it. I still love you and calm and smooth like a southern, a southern family dinner. You just take it slow. You enjoy it.
05:57 Works in the south. A debatable. Okay, fair enough. All right, well I, for me, I give it a thumbs up or thumbs down. It's hit and miss. I know I'm not gonna necessarily. Say it's awful. I'm logging Itas was definitely worse, but this is, this is better. It sucks less about bea. I can see. I can see. Yeah. Um, but yeah, I really like it almost. It almost has like a dry flavor to it and some sweetness on it. And again, high gravity you run into that. So, um, we might, we might come back to. So because it gives them a creative creative brewing at this point. Let's go ahead and let's go and jump in about tracking. People will go to your website. So you help small business owners. It was just like I do you and I know the answer to this question, but we need to ask it nonetheless. Why should you be tracking the people going to your website?
06:58 I'm going to let it sink in really quick for those that are listening so they can try to answer it themselves.
07:03 You want to get my beer while they ponder that question?
07:07 Why do you guys track your website visitors?
07:11 Yeah.
07:12 Well, and if you're not, ask yourself that question, why should you and why are you not tracking them?
07:21 I think that was long enough. I think so, yeah. So kind of start off with guys, you guys need to be tracking your visitors because that's the only way you can measure what you're doing actually works. You won't be wasting your time doing all these things that you think are doing great things for your business and your website and you wasted weeks
07:39 and then nothing. You get nothing from it. That's a waste of time. You don't want to waste your precious time and that's all you have. Every successful retails store tracks the amount of people walking through the doors. For a reason, and if you open a retail store, if you're not tracking on a customer, you have every day there's a problem there. It's the same thing with your website. I think Justin has actually had a good analogy for it. It's kind of like that. I'm a good employee. You need to be tracking what your employee is doing,
08:14 right? If you hire an employee and they just kind of do nothing but you don't know what they're doing, how do you know if it's a good hire? Do you? Are you wasting your money on them? Are they actually doing the work? Are they kind of slacking off or are they on facebook all day? Are they having great connections with your customers and building you building your business? You don't have no freaking idea
08:34 and then you have no idea how effective your marketing is. If you're not tracking the amount of people going to your website as soon as you start marketing, as we talked about, I think in. We had to mention this earlier, you shouldn't be putting your domain name on anything you possibly can in your marketing.
08:49 Yeah.
08:51 If you're doing, if you're spending money market, but no one's going to your website, there is a problem, so you need to make sure that you're at least in general, how many hits are you getting? We're going to go a lot deeper into that,
09:02 so according to kind of bring up by John Wanamaker, Atlanta maker announced, but he talks about he has a quote. Half the money I spend on advertising is wasted. The trouble is I don't know which half and that kind of speaks volumes to what we're talking about here. If you don't know what you're doing, you don't know what's what you're spending your money on. If it's good, it's bad. Again, as you have to track your visitors were to kind of go in depth on how to actually easily tracked that and kind of some key phrases you need to talk about, but just kind of want to bring up that quote and maybe remind me of that spider. You've probably heard that typing in the background. I'd look it up really quick just because I want it to sit properly.
09:44 We're hard at work, you know, by some typing going on. So we met. That's crap thinking right there. Yeah. So remember that your website's investment. You just shouldn't just throw anywhere from a few hundred to a few thousand to $10,000 just to have a website for shits and giggles. It's there to make you money. So you need to track everything about it. You possibly can. Now, how do you track? Ah, man, that's a tough question for someone who's never done this before. Before I got into the industry, I had no clue. The great thing about it is I am. Justin knows this, I'm usually not a fan of free products and services because there's usually, it's usually not that great.
10:31 We and we were debating him on future episodes on this one. So, but one thing that we can agree on is a phenomenal free tool. Phenomenal, phenomenal, more phenomenal protocol and um, it's something that you can have on your site and it tells you so much information on having to pay any extra fees. And for that I'm going to let Justin because I, I always talk crap about. I was talking about free products, so then I thought, crap, I feel bad even announcing it. I'm going to let the free guy here, the free tool guy tell you what tool you should use.
11:13 Well, to start off, I'm always about maximizing my resources. Uh, yeah. Some free products are crap, but some emotion. You're tenacious enough. Well, we'll talk when it works out. It helps out in the tool we're talking about today is google analytics. If you ran a website, you've probably hurts at least something about it. Uh, you know what Google is for sure, but google analytics, it's a free website tracking. Um, I would say it's software site, so it's a free website, traffic, traffic tracking, but basically getting to them, I'm not going to quarter way done halfway done with the gators, the gators. It's got that bite, but it's free guys and it does so much and it's, it's pretty easy to set up. Basically, you go to google.com/analytics. You sign up for an account, usually link your Gmail and they're going to give you a code to enter onto your website.
12:13 If you're using wordpress, you can add it to your themes header. We'll talk about later on in another post. If you don't necessarily know, there are different plug ins that you can kind of get set up. I might even link some show notes in here depending on how much time I have with all the free products I use, but uh, you guys can set it up and we're going to go over what Google analytics does a really for you and how robust it is. You might have a hosting provider that, or a website builder provider that provides some pretty basic analytics, but that's a joke. You really want to set up
12:49 free analytics and their joke. I agree.
12:53 So the, the biggest, the biggest thing I think Google analytics does is it helps you learn about your audience and that is crucial to your success. The more you know about your audience and what they like, they don't like what they're doing. The easier it is for you to adjust to really maximize that and success and succeed and pass consumer behavior is the best predictor of future consumer behavior. What that means is, well people have been doing and are doing it. It's probably what they're going to continue doing.
13:24 Yeah, and it's not just that like most consumers are very similar. Right? So like for you know, for example like people go to your site, chances are they're there and they're, they represent eighty percent of all consumers out there, so can what they've been doing their past as well. A lot of other consumers will be doing as well and so when you're understanding what's working and what's not working or what has and hasn't worked in the past, if you let some time go by analyzing this, you can figure out in the future what you should be doing to make this work and you can also look at what has been working. I have to keep doing that. Just the usual way of getting better. You perform, then you analyze, then you improve and we're talking about the analyze part of it, the performer who getting the website up, getting a phenomenal looking website up. Now you need to analyze and then you can improve from there
14:17 and it's all about adjusting guys. You can't be, we've talked about it before, you can't be romantic about what you think is best. What matters is what your market thinks is best and what they like and what your audience likes. That's where we kind of go over, so a couple things that google analytics does. It's going to track literally everything. So a person goes to your site, it's going to know if it's a new visitor or if it's a returning visitor, which is pretty big, so you want to know how many new people are coming to your site and what's more important is how many return customers are coming to your site. You want that return. You want that return to you exponentially high compared to your new because you want people to keep coming back. You can't be just a one stop shop and then they're never going to talk to you again.
14:59 Yeah, exactly. It's something where you can. We talked about that I think previously is you can bring in all the new customers you want, but they don't. Not Loyal. You're going to go out of business was the same thing with your website. You can get as many new people as you want, but they're never coming back. You're not going to be getting that repeat business. Websites like Google websites, like yelp website. It's like a retail website and restaurant website. Pretty much every industry. They really relying on getting those people back to the site and not just a one and done.
15:32 Now, an easy way you can tell if they're going to potentially come back is what's called a
15:38 bounce rate. Bounce rate is important,
15:40 so guys, you'll see on google analytics, it's. It's pretty emphasized. Their bounce rate is, is kind of crucial to a couple of different points. What a bounce rate actually is is if I go to a website and the first page I land on and I essentially I bounce a bounce rate, but if I go to another page that's just typically not a good sign like I want to continue reading your content. We'll learn more about you. I'm engaged, and now also to Google analyzes your bounce rate on your website. If you have a low bounce rate, that means you have a good quality site, so your rankings will increase because of that. So the more engaged people are with your website, the higher rankings you actually have.
16:22 And that could go back to we talked earlier how many call to action on the homepage, right? Like a click here for a quote and then they're going to the quote page, right? If they quit, they're like, go to the page, your bounce rate is now lower and they were interested in possibly filling out a quote. You know, so now, and this is actually just a legitimate question for me, I believe Google has just this ability by do want to check with Justin on it. He's more the expert in this. So can you track specific specifically what someone goes to your website? Actually was her home page, the about us page and the and the, the quotes page. Is that possible inside Google analytics?
16:59 Oh, it's so possible. There's this thing called a user flow so you can actually see what people land on initially and what they go to after and what they drop off on so you can really analyze like kind of where they're going and where that journey takes them and see where they drop off and for dropping off on pages that you really don't want them to drop off on. You want to continue on that journey. You have to analyze that and to adjust and you have to test different things and what's not on here is ab testing. I wanted to bring up, just really click ab testing is huge. There are a couple of plugins on the wordpress repository. I'll have some in the show links below cause I can't remember anything off the top of my head, but you can set up ab testing for pages itself or different links or whatnot to where half of your visitors will see one thing and the other half together and you can really analyze what works best in a. just to kind of go off what works best and keep going because ab testing is huge.
17:58 Yeah, and that's it. We've seen it, especially in this industry massively where we, in the company we work for, they're like, hey, some customers will see this customer that should be prepared for it. Like our company will actually even give us an alert on it and it's something that happens. It seems like every six months there's a new type of did this, the site will look at it this way or that way. All the big companies, ab testing, we might need to just do an episode ab testing in general. Yeah, I think so. Like what makes it an effective ab tests. We may come back to that. Um, so you know, one of the, I'll tell you about, first of all, keep to the basics. How many people are coming to your site. That's huge. Then once you get there, how many people are just bouncing, right? Then look at the flow where people are going to fit and then you should know where do you want people to actually show up and if they're not getting there, it's a problem of court. You know, you expected me to the home page, but where do you want them to go from there and if your answer is just the homepage, you have a problem with your website needs to go to their contact us page or something that you you can put a value on. I think Justin was talking about value to web pages earlier.
19:18 Yeah. So in a, in Google itself, and you can set goals, so that's the whole goal of your website is to do something for you guys, right? Whether it's to call you, whether it's to go to. If you're selling something online, whether it's good, your confirmation page or that, hey, you've just ordered, here's a confirmation if it's the the thank you page, filling out the contact form something you guys can set goals in Google analytics. So it Kinda tells you whether your sites we're reaching your goals or not. The cool thing too is you can send an actual, like a monetary value to that goal. So if you guys are selling something on your site and you have a confirmation page and you have an average order size of $47, we'll say you can set everyone that goes through confirmation page is $47 worth so you can see your total traffic to the confirmation confirmation page and what's actually that's actually giving you really track like what your website is giving you offline data of course is kinda tough, but at least can set some pretty basic goals to see what you're doing is working or not. And uh, we kind of talked about like people coming to your site, how long you coming to the site and bounce rates and stuff. You also want to know where the hell they're coming from, from.
20:29 I'm just going to bring that up. That was my next point. So. Hey, why? So I mean, again, I'm going to ask the audience here, why is it important? You know, where people are coming from. I'm not actually talking down to the city. That's a great thing about Google analytics where they go to your website records or ip addresses from the Ip address. You can tell exactly city they're coming from, so why is a business owner, do you wanna know what city your customer is coming from? If you can't answer that, you just started episode one of crafting and work your way up. It's all about a demographic. You have to know your customer demographic. It doesn't matter what industry you are in, you will need. If you want to, we're going to talk about this in the upcoming episode here. You need to make sure to subscribe, subscribe, right?
21:18 You need to know their age range of possible, which by the way, Google, which will give you the age range. You know what city like for example, we're in Arizona, will say that. Yeah. I mentioned the last episode, the termite issue. I had say the termite company deals with Gilbert Mesa, Chandler, Scottsdale, Tempe, and Phoenix, right? That's all in the Phoenix Metro area, but knowing more than Phoenix Metro city is huge. They're, they're, they're getting a ton, a ton of traffic from Gilbert and from Mesa, and that is it. You realize that they're missing out on Chandler Tempe as well, and those are big opportunities for them. Then you'd look at what they are doing to get that traffic and when they're not doing to get those other two cities they have not actually secured yet and from that they can then grow their business based on what they're trying to achieve in their marketing plan.
22:19 Now, on the flip side of that, if they're servicing those markets, but they see a ton of traffic coming from like
22:25 New Hampshire,
22:26 like they get figure out why the hell are a bunch of people finding New Hampshire like I serve as a z and a couple of cities.
22:33 You look at your Seo at that point, your Seo, your search engine optimization, and then you realize, oh wait, I'm not on my website. I'm not mentioning Arizona that much. I to put more keywords for Arizona, so this is something that if you are not keeping track of understand, you are missing out on a ton of customers. You also might not realize that you're appealing to customers unit. I can't even call them customers. People that will never be customers, people are going to your site because they're not going to help you in any way and you can. Then if you then can't strategize at that point, you are completely in the dark and as a business owner, do you want to be in the dark about the people going to your website
23:19 and that's a no. You guys gotta be craft thinking with this, right? You have to. You have to know what everything is about. You have to know everything and it's tough. You were tons of hats. You're a solopreneur or you're running a business by yourself. You might have a partner, but you have your specialty. If you're not just doing one thing, if you want to do that, you'd work somewhere. You're doing it all.
23:39 Exactly and we get it that you feel stressed out, but all this takes is you getting with your web or if you're using a web builder, putting in the code for Google analytics is most web. If the web, if you're doing it yourself, web builders, and they don't offer a place, put the Google analytics code, you gots to go. You need to find a one that offers that and don't use the statute. Most provider use google analytics.
24:07 The big thing with the, the stats from hosting providers that I do want to mention is, so bots from search engines will visit your site and bots from other random sources will visit your site and those basic builders will think that's traffic, so you'll think like, oh, I've had like hundreds of people that come to my site, but the majority of bots
24:27 not relevant. I worked for a hosting provider company, but I would never rely on stats from any of the small business based hosting providers. They provide them as a necessity, but typically if you call any of them up in Google analytics. I've taught multiple customers that when they have totally, they've called in, oh, I don't like. Your analytics are horrible. Like if you want a permanent solution or the best solution is google analytics. It's the industry standard. They are the search engine. They have these research summary being in, I just don't talk to us. It's my opinion. Mine alone. Exactly. When it comes down to it, Google knows what they're doing as far as tracking. That's what Google is, not a search engine, a gps provider. They're a data mining company and for free you can be part of that data mining. You guys have to be a creeper like your audience and really know everything about them. It's okay to be a creeper when they come. They're coming to your website. They're coming onto your property, so creep the hell out of the people that are coming onto your Internet property, digital property.
25:49 I don't want her to talk about two other pretty useful resources to this. One other one is from Google as well as Google web master tools. In the show notes, guys on craft thinking dot. The Google Webmaster tools allows you to submit your site to search engines and you can actually monitor your search engine traffic so you can see how many times different queries pump pop up, whether it's like craft thinking or search engines or wherever it is, whatever it is people are typing in to find your, your site. Somewhere on there, it's going to let you know how many times people will saw that, how many times people clicked on it, what the average position on search engine is, um, and kind of, it'll monitor a bunch of other stuff too. So that's absolutely free. Google is amazing. He's just giving away all sorts of, all sorts of value, absolutely free
26:36 because again, they can, they can do it. I'm fine with it and it, and it, you could benefit from that benefit from what they benefit from a
26:44 second one too. Um, we're, we're not an affiliate right now. We might be. Ali, I'll let you guys know in the show notes below, but I've used this one myself. You guys, a 30 day free trial. It's called mouse flow dot [inaudible], but basically what it does, it's going to record your traffic to your site so you'll, you'll actually see the screens that they see. You can see where their mouse goes so you can understand where their flow is. So they go to their site and they don't know what to do. That's a problem. But if they go to the site and they click a bunch of stuff or they type something in, you can see exactly what they see and their flow and their experiences, so you can just try to better that experience for them. The whole point of your site is to make sure it's as easy as possible to accomplish what they came to your site for.
27:29 Yeah. Justin show to me, it looks phenomenal that have what's called a heat map where people clicked on your site the most, but they also show you where you'd be able to see where their mouse was on the screen. We describe a video screen recording, which is phenomenal. I'd never heard of this until Justin brought it up. I mean, yeah, we're done. I think we shouldn't be an affiliate. I'm definitely gonna check into it. We kind of brought up while we were doing the shit out of the company who worked for us to actually have a heat map of people clicking on there, but seeing where people mouse is huge because maybe they're looking around for something and they can't find it. You're going to see what they type.
28:13 You can see how long they're on, say record their entire experience whether they're on their site for like 20 minutes because on the site for three minutes,
28:20 that's huge. It takes. I mean I still do the analytics and I would do that one on top of it. I didn't even know that. I didn't even know the mouse recording was even a thing and I think that's phenomenal. It does that. Does that sort of on the site at all though? Not at all. That's amazing. I, I, I, again, we're not even affiliate. We don't even make any commission on it. If we, if we did, if we did let you know, we will always let you know. We will never, we will never misrepresent for sure if that's one of the things I'm willing to even try to do something. We've never done that before. We tried to even see if we can get an affiliate with anybody,
28:59 so I've been doing it for my own, like separate with Macra [inaudible] out with this. Yeah. I personally use mouseflow.com. Any recommendations we do, whether it's an affiliate or whether it's not, it's going to be stuff that we've tested. We'd never want to give a recommendation just because they throw a lot of money at us. That's not what we're here for. Yeah, I mean the money is nice, but at the end of the day we're here to make sure that we help as many people as we can through this for.
29:27 Yeah, the money is nice, but we haven't received any of it. So when it comes down to it, we're here for you guys. Um, read. I recommend this. It blew my mind when Justin showed to me. Know who your customers are when they get to your website, know where they're coming from, nowhere they're going and continue to prove your website, your marketing from there. I think we've covered this. I think we're solid. I think Justin's got one more point
29:53 and then just one last resource. I was kinda thinking about it while we were talking. If you're using wordpress plugin called APP sumo, it's got a lot of other stuff, but it has a free heat map you guys can add on your site, which is pretty huge. It's a free plugin, will freemium, but almost all of it's free. Check it out. It's free.
30:12 Fair enough. Well, from the man himself, Mr Neeley. Oh, he knows a lot more about the freemium stuff than I do online. So when it comes down to it, track your customers when they go to your website, figure out how you can always improve because we can always improve our businesses and with that, our question of the day, which we didn't cray one, so I'm going to come on the spot right here. How much. Okay. Now here's a question for you. How much tracking do you feel the average corporation does when you go to their website? I'm talking to Amazon, talking to best buy's Walmart's. Think about all the things that they would track you. I want you to try to list them all of them out when you go to their website. I dig it guys, craft thinking, not calm. Just go ahead and, uh, search the episode name and let us know as add a comment or my posts on instagram added their twitter. Just reply to us. Do you guys want to [inaudible] how a conversation we're there for you? Like you just need to have a conversation. That's what we're all about. All right. And went then I am Nealey. BGC has. And this is craft Thinking. Yeah.