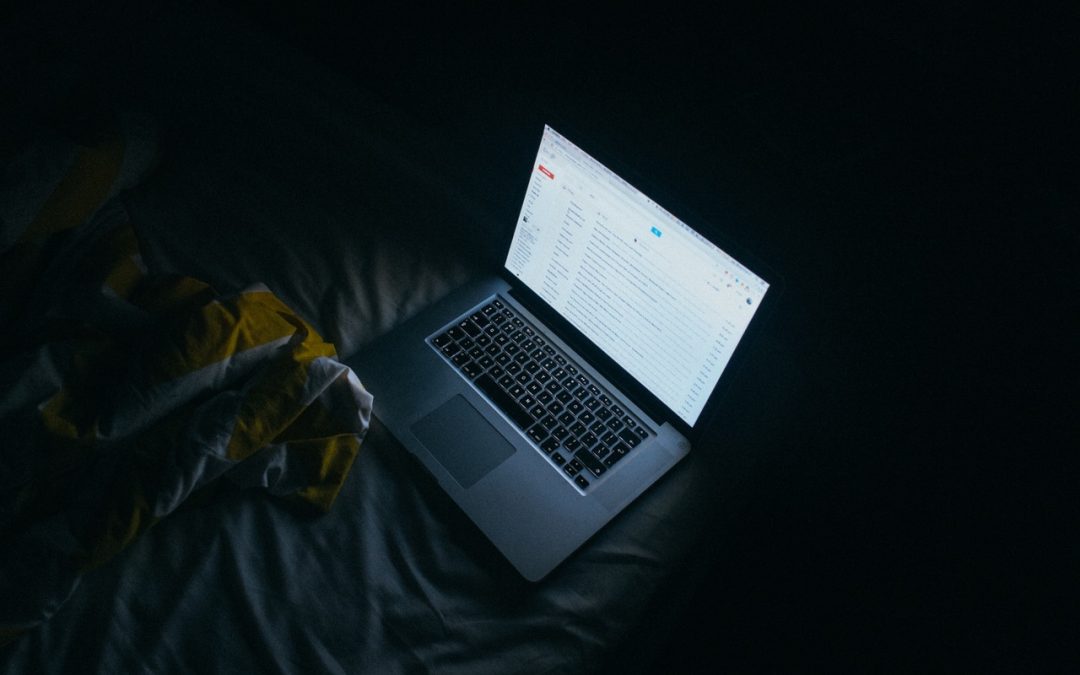 Overcoming Your Objections To Use Email Marketing
Email marketing is one of the most underutilized marketing tactics for small business. In this post, I am going to go over some of the most common objections I hear from businesses I have worked with and hopefully by the end of it, make you a believer.
There are so many reasons people use email marketing and don't use it.
Here are the biggest objections I here.
I'm just Starting Out
I'm Focusing On Social Media
I've Never Done This Before
I Don't Have The Money
I Don't have The Time
Those are it. Now of those 5, which ones have you said to yourself when it comes to getting started with email marketing?
The Facts
Now, if you are like me, you like the facts. Not the "oh he said this, or she said that." No, good old fashioned, hard data points. There's no disputing it, twisting it, or trying to overcome it.
Here are some fun facts when it comes to email marketing.
According to the Direct Marketing Association, a business can make $43 for every $1 spent on
email marketing.
77% of ROI comes from segmented, targeted, and triggered campaigns. – DMA
57% of email subscribers spend 10-60 minutes browsing marketing emails during the week. – ChoozOn
Automated email messages average 70.5% higher open rates and 152% higher click-through rates than "business as usual" marketing messages. – Epsilon Email Institute
44% of email recipients made at least one purchase last year based on a promotional email. – Convinceandconvert.com
7 in 10 people say they made use of a coupon or discount from a marketing email in the prior week. –2012 Blue Kangaroo Study
Here's a fun example
Remember Myspace?
The once-hot site was the largest social networking site in the world between 2005 and 2008, and in
June 2006 surpassed Google as the most visited website in the United States.
Where is MySpace now?
All those users eventually moved on to other social networks.
Imagine if you had invested significant amounts of time and money building an audience on a platform, only to find it a ghost town just a year or two later. The impact on your ability to reach and engage potential customers would be catastrophic.
Now Let's overcome those objections.
Just Starting Out
I hear this a lot more often than I would like to admit. So you want to wait until you are more established. Hey, I get it but let me be the devil's advocate to that. So, you want to wait until a little after a year and then start.
It is a year from now, and you are going to start email marketing, collecting subscribers and all that jazz. How many subscribers do you have?
Chances are zero.
You have lost out on all those contacts, leads, and customer's you have worked with over the year.
It sounds to me you are not established with your email marketing.
Focusing On Social Media
Now don't get me wrong. Social media is huge and a great way to connect with your customers and fans but don't let it be your sole way of attracting customers. I went over this a bit with the Myspace example but let's dive a bit deeper.
More Facts!
First, 90% of email gets delivered to the intended recipient's inbox, whereas only 2% of your Facebook fans see your posts in their News Feed. This is because Facebook limits the number of times your posts appear in the News Feed in an attempt to drive brands towards their paid advertising options.
4.24% of visitors from email marketing buy something as compared to 2.49% of visitors from
search engines and 0.59% from social media, according to a survey conducted by Monetate.
In fact, studies show 72% people prefer to receive promotional content through email, compared to 17% who prefer social media.
A message is 5x more likely to be seen in email than via Facebook. – Radicati
Email is 40 times more efficient at acquiring new customers than Facebook or Twitter. – McKinsey
I have Never Done This Before
Most email marketing providers make it incredibly easy so you do not have to deal with the technical stuff such as adding drag and drop features, templates, and even help!
There are also plenty of free webinars available to assist you with how to use email marketing and do it effectively
If you are going to hold yourself back just because you have not particularly done that before, you will lose every time.
I do not Have The Money
This objection is hardly ever the case. You usually do, and if you do not I know that you can hustle to acquire it, but you do not have the money to invest in something you are not so sure about.
Email marketing is one of the most effective forms of marketing getting a $43 average return on investment for every $1 spent.
You use email marketing to nurture leads into customers and continue to build value with your already customers. You have already spent money acquiring that customer, most sales from them there after are mostly profit!
I Don't Have The Time
Time. It is the one thing you cannot buy, and you cannot borrow.
I know that I do not have the time to create and send email blasts out to our subscribers continually. This is why I use an Autoresponder or Drip Campaign feature.
Essentially what this does for me is I take a bit of time to create a series of emails I would like to send out to my subscribers. When someone first signs up, he or she gets the first email I created. A couple of days later, the next email, maybe a week later the next one. So on and so forth.
There's nothing more that you have to do after you've sat down and created the series of email. When you get new subscribers, the program does the rest! I can justify taking an afternoon to do this when I know it's going to save me a tremendous amount of time!
So what are you waiting for? Start using email marketing. I am not going to tell you what to use in this post but if you would like to talk, comment below.